« Back to Staff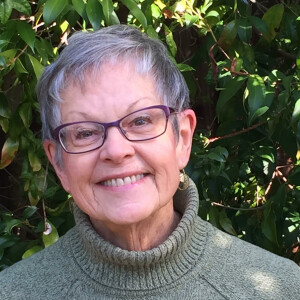 Sharon Burch
Parish Associate
office: 415-383-5272
I am a life-long Marinite. I grew up on Belvedere Drive, was a student in the very first sixth grade class at Strawberry Point School, and I now live in the San Rafael home out of which I went to high school.
I hold a Ph.D. in Systematic Theology and the Philosophy of Religion from the Graduate Theological Union and an M.Div. from Pacific School of Religion, both of which I got at mid-life. Before I began seminary, I was an experienced teacher, holding CA elementary and secondary teaching credentials.
I taught theology and religious education at Boston University School of Theology, was the head pastor of First Baptist Church of Lexington, MA, an American Baptist congregation that dated back to 1863, and worked as a Pastoral Counselor at the Interfaith Counseling Center, located on the San Francisco Theological Seminary campus. I was the administrator there since its founding in 2009 before retiring from that profession in December.
My work at SFTS began what is turning out to be the Presbyterian leg of my spiritual journey. I have also had the privilege of working for the Seminary as an adjunct professor and have been invited to read D. Min. dissertation projects and advise students in that program.
I am deeply grateful for the opportunity to support the excellent pastoral team at Westminster.