Leadership
Program Staff
For Bios of the Staff, please click on the Staff button above.
Rob McClellan, Senior Pastor & Head of Staff
Bethany Nelson, Associate Pastor
Jeff Shankle, Director of Youth Ministry
Ted Scott, Parish Associate
Dr. Sharon Burch, Parish Associate
RuthE. Wells, Director of Music
Patty Sempell, Organist & Choir Accompanist
Diane Masarweh, Church Administrator & Financial Secretary
Coral Kisseberth, Acting Sunday School Coordinator
Jesus Posada, Sexton
Diane Newman, Accounting
Elizabeth Merriman, Librarian
---
Session - Ruling Elders
In our tradition, elders are elected representatives of the congregation and with the pastors, attend to the administration, discipline, and spiritual life of the congregation. Elders are ordained to this work and remain elders for life. Ruling elders may serve no more than two, three-year terms on Session before taking a sabbatical.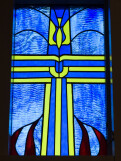 Class of 2020: Nancy Girard Garrison, Bill McLeod, Evelyn Sayers, Sharon Terrill, Walt Traver
Class of 2021: Marcia Gould, Harbo Jensen, Ron Meserve, Randy Huyser, Coral Kisseberth
Class of 2022: Vince Dequattro, Lisa Dini, Jennifer Finger, Sophia Harkins, Kurt Peterson
Clerk of Session: Susan Berkhout
Committees of Session: The following committees serve at the pleasure of the Session, reporting through a commission or directly to the Session.
Audit - annually reviews the financial record keeping procedures and statements
Budget and Finance - prepares the annual church-operating budget
Legacy - oversees and solicits long-term investments
Personnel - coordinates all matters relating to compensated church staff
Nominating - recruits and nominates persons to serve as church officers
Review of Rolls - annually reviews the church register regarding transfers, inactive members, and deletion of members from active rolls
---
Deacons
Deacons at Westminster are specially trained to visit the sick and shut-ins, to address community problems, and to care for both the congregation and the community. Deacons are also ordained to their work and may serve up to two, three-year terms of office.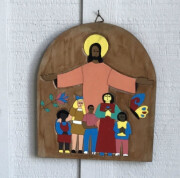 Class of 2020: I-Joen Beer, Bruce Nelson, Diane Newman, John Trotter, Fred Montgomery
Class of 2021: Jennifer Cowan, Sue Hagan, Carla Lantier, Sandra Massen, Christina Werner
Class of 2022: Gary Carlston, Judy Friede, Carolyn Grey, Ginny Quick, Peter Sayers

---
Commissions
Westminster's work is primarily organized through eight commissions comprised of at least one deacon and one elder and several members at large. Anyone is welcome to participate in the work of these groups. Meetings are held at the church on the first Tuesday of every month from 7:00 – 8:00 pm. Please contact Pastor Rob McClellan or Pastor Bethany Nelson if interested in learning more about serving on a commission.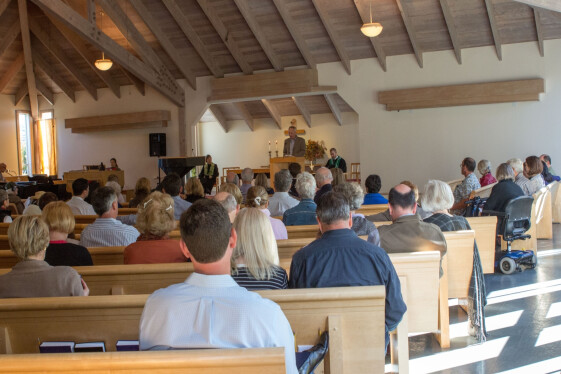 Buildings and Grounds: responsible for the maintenance and upkeep of the entire church site, including building and equipment repair and modifications, and custodial services.
Christian Education: responsible for curriculum selection, classes and programs for youth (nursery through high school), and plans theology and Bible study options for adults.
Stewardship: responsible for the annual fundraising campaign, creating a culture of giving, and for keeping the congregation engaged and up to date throughout the year.
Congregational Life: furthers relationships within our own church community, including hosting the after-worship coffee hour and periodic lunches, the fall ingathering brunch, small group dinners, new member receptions, and the annual church picnic.
Finance: responsible for the annual budget, special funding, and liaises with other financial entities in the church such as the Legacy Fund and Capital Campaign.
Outreach: responsible for mission work as well as education and advocacy around issues important to Westminster's vision and core values.
Spiritual Life: offers worship experiences, classes, materials, and retreats that help individuals think about and expand their own spiritual life, including facilitating congregational programs and the Prayer Chain.
Worship: coordinates the planning for all Sunday morning worship services, including choir, special music, and seasonal decorations. Also coordinates volunteer staffing of ushers, greeters, acolytes, lay readers and communion servers