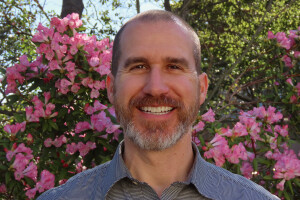 Rob McClellan
Senior Pastor/Head of Staff
Office: 415-383-5272
E-Mail:
Twitter: @RevRMM
Instagram: RobertMcClellan1

As Westminster's Senior Pastor/Head of Staff, I preach most Sundays, share teaching and pastoral care with Assoc. Pastor Bethany Nelson, and work with a talented team of staff and lay leaders. For me, being a pastor provides a wonderful opportunity to help people encounter a relevant faith and claim it as their own. Doing ministry in this time and place also affords me the chance to offer a refreshing expression of Christ for those who have had a negative or unfulfilling experience of religion.
Born and raised in the Midwest, I grew up in the Presbyterian church and also had formative spiritual experiences at a large YMCA camp. Prior to coming to Westminster, I served as a solo pastor in a smaller urban congregation and and an associate pastor in a large suburban congregation, both in the Philadelphia area. I have worked with youth, college students, and I have participated in a number of interfaith programs.
I have a love of the environment, outdoor ministry, and am drawn to Celtic Christianity. In my doctoral work and ministry, I explored pilgrimage as a spiritual practice, and have been both a pilgrimage participant and leader.
I have a B.A. in Communication Studies from the University of Iowa, a M.A. in Philanthropic Studies from Indiana University – Purdue University Indianapolis, a M.A. in Rhetoric from the University of Wisconsin, a MDiv. from Columbia Theological Seminary (Decatur, GA) and a DMin. from San Francisco Theological Seminary. In my spare time I enjoy spending time outdoors, music (listening and playing), reading, writing, and and being with my family. I am married to Sherri Hausser, also an ordained Presbyterian minister. Together, we have a son, Liam, born in 2012.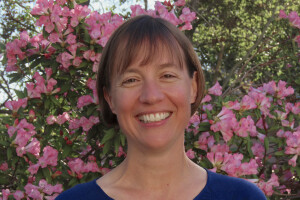 Bethany Nelson
Associate Pastor
Office: 415-383-5272
E-Mail:

Short Bio
1) I grew up as a PK (preacher's kid) in Sebastopol, CA. After testing out a couple of careers after college (management consultant, math teacher), I came to Westminster in 2003.
2) I have served as the Associate Pastor at Westminster since 2014. Prior to that, I served as the Director of Youth Ministry.
3) I spend as much of my free time as possible with my family – my spouse, Camie, and son, Ben. You can often find us hiking with our dog, playing a board game, or watching one of Ben's many sporting events.
Growing up the child of a pastor, I have been involved in the church for most of my life. I still have fond memories of youth group activities, church choir and handbells, and liturgical arts. Following high school, I attended Northwestern University, earning a BA in Political Science and Mathematical Methods in the Social Sciences (an honors program in mathematics). Swearing I would never become a pastor – because that was my dad's job – I set off in other career directions, eventually ending up in Baton Rouge, LA with Teach For America.
It was in Baton Rouge that I first discerned my call to ministry. A wonderful, welcoming Methodist church first hired me as their part-time Youth Director, and then as their Contemporary Worship Leader. I soon began looking for full-time ministry work, and came to Westminster in 2003 as the Director of Youth Ministry.
While working at Westminster, I attended seminary at Pacific School of Religion in Berkeley, first earning a Certificate of Theological Studies, and then a Master's of Divinity degree. I graduated in 2010, and was ordained the following year, as a United Church of Christ (UCC) pastor. (The same denomination as my dad … I have come full-circle.) I was then hired to be the Associate Pastor in 2014.
In addition to my work at Westminster, I serve as treasurer for the Board of the Marin Interfaith Council and the Board of the UCC's Golden Gate Association. I am also honored to participate in the UCC's Next Generation Leadership Initiative.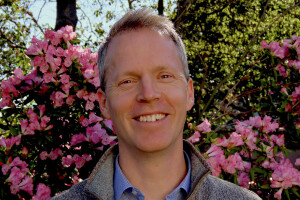 Jeff Shankle
Director of Youth Ministries
Office: 415-383-5272
E-Mail:
Twitter: @JBShankle
Instagram: JBShankle

After several years serving as an associate pastor in San Carlos Jeff decided to go back into full-time youth ministry. Over his 20+ year ministry career he has worked alongside churches, other faith groups, and charities in over 30 states and 6 countries as a consultant, retreat speaker, and mission work planner. While all that may be interesting enough where he went to school is even more so. You probably wouldn't believe it if we told you.
Now Jeff is the longest serving full-time youth worker in Marin County. During his time here he helped start The Marin Interfaith Youth Group Meetup partnering several youth groups together of different faiths, a special needs youth ministry for teens called Capernaum, and is or has served on boards for youth homelessness, school district planning, and more. His passion for inclusion and service permeates throughout our youth ministry.
Jeff and his wife Jenn have 2 high energy adorable boys, Theo and Sol, who are responsible for many family adventures. You might see Jeff at many of our youth's extracurricular events or trying to reclaim his former glory playing ultimate frisbee or basketball. A former competitive endurance athlete, we all agree he doesn't sit still very well.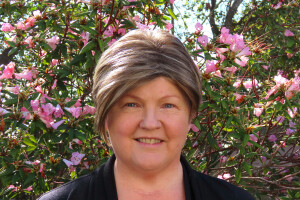 RuthE. Wells
Music Director
Office: 415-383-5272 x213
E-Mail:

Where I'm from and where I've been most recently
I grew up in rural North Dakota. I come from a lifetime of participation in church and civic choirs, but my first choral direction jobs were in Friday Harbor, Washington in the 9 years prior to my returning to the Bay Area in 2007.
What I do here:
I am responsible principally for the choral music program, and generally for all music for worship - although the preachers pick the hymns.
Why I do what I do:
Church music has always been a part of my life - I'm a fourth generations church choir director. It is both the practice of my craft as a musician and an expression of my faith.
I graduated from Drexel University with a masters degree in Arts Administration, so my daytime career has long been in the arts and other nonprofit organizations. I had a specialty in governance for awhile, supporting the boards of trustees at San Francisco Opera and later the American Academy of Ophthalmology, and I've done a great deal of promotional writing for organizations and projects. I've been more of a generalist since 2010, adding skills in overall organization administration. Since 2022 I have been working as an ombudsman - an advocate for residents in long-term care - in Sonoma County.
My day job makes possible my second life as a choral musician. The family lore says I sang before I talked, and I've been both a soloist and choral singer my entire life. I avoided music leadership for a long time, but since 2000 have really embraced and have come to love the opportunity to teach others to love choral singing, too. About the same time, I also began to explore choral composition. Composing music for worship - whether simple meditative chants or expressive choral anthems - has become one of the most gratifying parts of my life.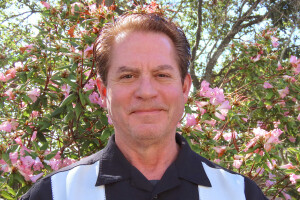 Steven Hendricks
Sexton
E-Mail:

I am a skilled tradesman with over 25 years of experience working in Marin County in various forms of construction, preservation of properties, and maintenance.
I am a devoted husband and very proud father of two daughters who attend Redwood High School. I spent over 9 years coaching CYO volleyball and basketball for my daughters' teams. My family and I reside in a home in Tiburon, which has been in the family since it was originally built in 1946. I have a strong bond with many in the local community and feel blessed to call Tiburon my home.
In my spare time I love to play percussion, a few rounds of golf, and never miss any of my daughter's basketball games. I am an animal lover and a devoted 49er, Giants and Warriors fan.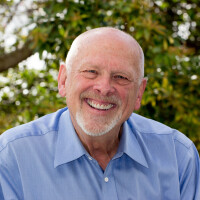 Doug Huneke
Pastor Emeritus
Office: 415-383-5272
E-Mail:

Doug began at WPC in 1981 with a small congregation of dedicated, loyal Christians of the Presbyterian persuasion and stayed until retirement 30-years later. " I was privileged to serve with Barbara, Bethany, Ted and a core of exceptionally competent Christian educators, music directors, organists, parish associates, and seminary interns." During his tenure he co-found the Marin Interfaith Council, was founding trustee of the Marin Community Foundation, and for 14-years was chaplain to the Southern Marin Fire District, Sausalito Police, and Marin County sheriff's office. He published the popular biography of a Nazi-era rescuer that inspired a German documentary film. He also published a university textbook.
Doug has participated at WPC in several special services and taught a four-part Wednesday Bible Study on the parables. "Westminster is woven into the core of my being and I enjoy savoring its wonderful leadership and its unique ministry and mission." He regularly preaches for colleagues in solo pastorates, providing them opportunities for vacation, family time, and study leave. He is a lecturer, mentor and provides a limited amount of spiritual guidance and pastoral care for college students and clergy peers. He is also busy writing a novel on the so-called 'hidden years' of Jesus's life.
Nancy Dagenhart, Doug's partner, continues her psychotherapy practice in Corte Madera with individuals and couples. Doug and Nancy graduated from the two-year Living School program at the Center for Action and Contemplation, led by Fr. Richard Rohr. Together they attend lectures, concerts, and training programs, and they enjoy restful and/or adventurous escapes in and out of Marin. He delights in being a grandparent and enjoys hikes, walks, and cuddling with Callie the Boxer.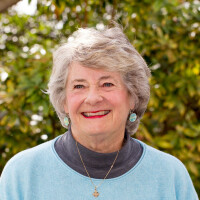 Barbara Rowe
Associate Pastor Emeritus
Office: 415-383-5272
E-Mail:

It is hard to believe that my 21 years as Associate Pastor at WPC went by so quickly! Medical mission teams to Guatemala and Haiti, teams to Fresno or Gulfport, planning group trips to Biblical lands, welcoming refugees, teaching, visiting members and friends in hospital or home, creating and supporting small groups, participating in Sunday worship - the many activities of a pastor were life-giving to me. I loved it! Ordained ministry was my second career. After ten years as a Systems Analyst, earning a UC Berkeley MBA and a Master of Divinity at San Francisco Theological Seminary, I was grateful to be ordained and installed as Associate Pastor of Westminster in November of 1992 and served with Rev. Doug Huneke until retirement in December of 2013.
Currently my primary focus is volunteering with refugees and immigrants at the Canal Alliance and at Davidson School in San Rafael. Rowing every morning on Richardson Bay is a beautiful luxury. For fun, I enjoy painting and ukulele classes, involvement in groups such as league of Women Voters and Moms Demand Action for Gun Sense in America, hearing great speakers in Marin County AND... my first grandchild was born in April 2017. I am grateful to be back involved at Westminster visiting members and supporting the Outreach and Society programs including an educational trip to BorderLinks in Tucson . Thank you for such a wonderful community!
Lark Halpern
Office Administrator
E-Mail:

Lark is a Marin County native currently living in Tiburon. She spent many years working in the fashion industry, and most recently was the office and production manager for her husband's architectural lighting business. When she is not working, she likes to go on nature walks with her dog, bike ride and spend time with family and friends. Passionate about food, she also enjoys inventing new recipes and cooking multi-cultural cuisine.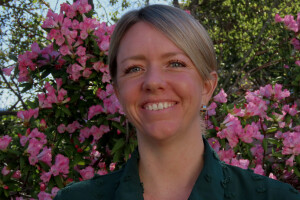 Stephanie de Jesus
Bookkeeper
E-Mail:

I have experience in bookkkeeping and in the nonprofit sector (after almost ten years at my alma mater USF, just across the bridge!). I've also worked as a financial planner, auditor, and in real estate development and property management. Coming to WPC and working as the bookkeeper continues to be a wonderful experience.
My true joy in life comes from being a wife and mom to my twin sons. My husband and I are both from the Peninsula and we are now raising our family in the same town we grew up in. Family means everything to me!
In my free time I love to catch up over lunch, travel, explore San Francisco, fish (fly fishing is my favorite!), cook, mix music and DJ for fun, and my favorite food of all time is a peanut butter and jelly sandwich.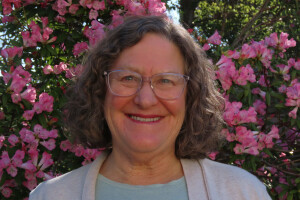 Patty Sempell
Worship Accompanist
E-Mail:

Jana Stachlikova
Communications Administrator
E-Mail: