Session - Ruling Elders
In our tradition, elders are elected representatives of the congregation and with the pastors, attend to the administration, discipline, and spiritual life of the congregation. Elders are ordained to this work and remain elders for life. Ruling elders may serve no more than two, three-year terms on Session before taking a sabbatical.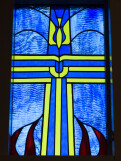 Class of 2024: Wilson Adkins, Susan Bertelsen, Amanda Busch (Finance chair), Randy Huyser (Congregational Life chair), Jill Obata, Katelyn Van Dusen
Class of 2025: Jim Arce, Mary Beth Culler (Stewardship chair), Claude Hemphill, Suzanne Mellen (Outreach chair), Malia Peterson (Worship chair)
Class of 2026: Chris Brettingen (Communications chair), Lucy Carrico, Laura Fitzpatrick, Valerie Harrison, Bill Hasler (Buildings and Grounds chair)
Clerk of Session: Susan Berkhout

Elders: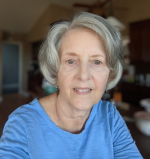 Susan Berkhout
Clerk of Session
Susan has been a member of Westminster since 1987, served on Session and raised her children at WPC. As a retired HS English teacher and counselor, she enjoys serving as Clerk of Session.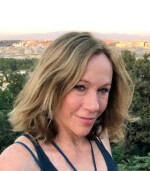 Susan Bertelsen
Susan is a retired retail executive and a mother of four grown children and four grandchildren. She and her husband David joined Westminster in 2008. Susan walked part of The Camino del Santiago in 2016 with a group from Westminster. As a result, Susan volunteered to be an Elder is inspired to help deepen the Westminster connections.

Jim Arce
Jim Arce and his wife Pat joined WPC in 2019. They live in Tiburon and have 3 children and 5 grandchildren. Jim is a semi-retired real estate asset manager. He enjoys teaching, woodworking, fly fishing and is the Scoutmaster for Tiburon BSA Troop 48.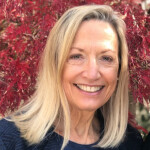 Mary Beth Culler
Originally from Ohio, Mary Beth made her way to CA in 2005 and joined Westminster in 2014. Since retiring from full time work at Dominican University, she enjoys spending time with her son in Berkeley and his twin brother and family in western Massachusetts. Mary Beth chose Westminster because of its mission, beliefs and caring community. She enjoys participating in Women Connecting, the Spiritual Book Group, and the WPC Hiking Group, and serves on the Stewardship Committee.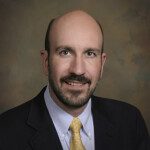 Claude Hemphill
Claude and his wife Pam have been attending Westminster since 2004 and their children Tom and Katy grew up in the church. Claude works as a neurointensivist at UCSF and is Chief of Neurology at Zuckerberg San Francisco General Hospital. He enjoys camping, guitar, snowboarding, and playing with his golden retriever Zuzu.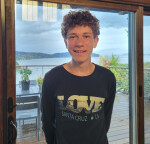 Wilson Adkins
Wilson Adkins is a rising Junior at Tamalpais High School and an active member of Westminster's High School youth ministry. He has two siblings who also attend Westminster, Sam and Maria. Wilson will be working with our Communications Committee.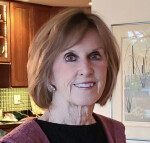 Chris Brettingen
In addition to this first experience as an elder, Chris volunteers often at the Tiburon Thrift Shop, which benefits Westminster and three other local churches. Chris moved to San Francisco from her Minneapolis hometown in 1986 to open and lead a branch office for one of the top U.S. market research firms. One of her favorite places to travel is San Miguel de Allende, Mexico, which she has visited over 15 times, often for painting workshops. An avid reader, she belongs to two book clubs.
---

Deacons
Deacons at Westminster are specially trained to visit the sick and shut-ins, to address community problems, and to care for both the congregation and the community. Deacons are also ordained to their work and may serve up to two, three-year terms of office.


Class of 2024: Bev Alexander, Jerry Eaton, Coral Kisseberth, Marybeth Bond Sheppard, Maryland Swensen
Class of 2025: Gary Carlston, Jacquie Dara, Charlotte Montgomery, Rachel Ruffalo, Judi Sachs
Class of 2026: Linden Berry, Forrest Craig, Amie Dewane, Suzanne Grady, Mark Sachs

Deacons: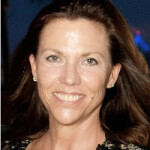 Coral Kisseberth
Coral serves Westminster in many ways, including co-chairing the Spiritual Life Commission and coordinating the Hot Lunch program. She also volunteers at UCSF Breast cancer center and tutors at Bridge the Gap in Marin City. When not volunteering, Coral enjoy travel, running, yoga and hiking.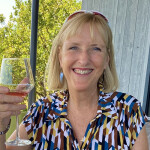 Bev Alexander
Bev a long-time WPC member (and retired clean energy geek) who lives in Novato. She has a daughter who lives in DC, and other family throughout the Bay Area. She is delighted to serve as a Deacon because the Deacons helped her when she needed it. Bev serves on WPC's Personnel Committee.
Maryland Swensen
Maryland Swensen joined WPC in 2020 and has quickly become involved in many small groups and activities. She oversees the Westminster-led worship service at the Redwoods in Mill Valley once a month. When not working her day job, she is honored to serve as a WPC Deacon.
Gary Carlston
Gary is now retired after working as a Swedish Women's Basketball Coach, Software entrepreneur, Sheep farmer, and Winegrower. He and his wife, Nancy have four grown kids. Gary serves as the Deacon representative on the Building and Grounds Commission.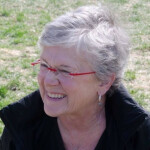 Judi Sachs
Judi has been a member of Westminster for 19 years, joining because she was attracted to the rich variety of learning opportunities, Westminster's openness, and commitment to social outreach issues. She co-chaired the search committee that found Rob, taught Sunday School, and was a Deacon about 10 years ago. She chaired the Capital Campaign and is grateful for our new kitchen after working on the REST program for 10 years! She tutors at San Pedro School, volunteers at the Canal Food pantry and (pre-Covid) at St. Vincent de Paul's kitchen. She enjoys gardening, yoga, hiking, baking and most of all spending time with her 4 grandchildren.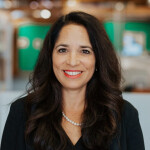 Rachel Ruffalo
Rachel and her family (husband Robb Adkins and teenager kids Maria, Wilson, and Sam) joined Westminster in 2013 after a long search for a church home. They immediately felt welcomed at WPC and have enjoyed the youth programs, service to the community, and reflective worship services. Rachel was particularly grateful for the sense of community and connection that WPC continued to foster throughout the pandemic closure of in-person gatherings and felt it was time to support the WPC community in a more formal way as a deacon. Rachel currently serves as Director of Educator Engagement for the Education Trust-West, a non-profit educational equity research and advocacy organization.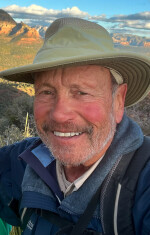 Mark Sachs
Mark has been a member of WPC for over 20 years. During that same time period, he started and ran a nonprofit supplying reading glasses to people in developing countries. In that time, over 22 million people have been helped. He joins the Deacons with a desire to help and to follow in his wife's (Judi) footsteps.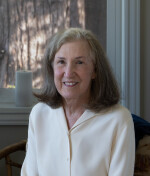 Suzanne Grady
Suzanne Grady has been a member of WPC since 2005 and has been a Deacon twice. She really enjoys being part of the community in this way and so is serving again. Suzanne is a passionate gardener and photographer and loves being a grandmother to three boisterous grandsons.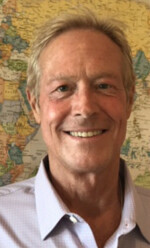 Forrest Craig
Forrest Craig was born and raised in Marin and served as a firefighter for 33 years. He and his wife Deborah live in Tiburon and joined WPC in 2022. Forrest has 3 sons and 7 grandchildren. Both he and Deborah now retired, enjoy volunteering and outreach at WPC in addition to spending time with family, open water swimming, golf, boating on the bay, and camping.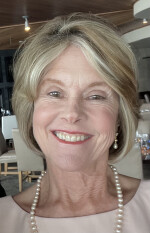 Marybeth Bond Sheppard
Marybeth became a member of WPC in 2011 because of the welcoming congregation and staff, the outstanding community programs, and the intellectually stimulating services.
Marybeth is semi-retired from a career as an author and travel journalist. She is married (38-years to Gary Sheppard), and they have 2 married daughters. She currently volunteers for Together Women Rise, the Tiburon Library "Corner Books" and tutors at Bahia Vista School. She enjoys yoga, hiking, boating, reading, and traveling. She serves on the Worship Committee.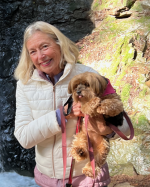 Linden Berry
Linden Berry is a retired marriage and family therapist who migrated with her husband Carl from San Francisco to Marin County twenty-five years ago. They have one son, Josh, who lives in Brooklyn, NY with his wife Tayef. In 2012, Linden joined Westminster Presbyterian. After retirement, she continued to work in several public schools as a California Poet-in-the-Schools and currently, as a tutor at Bahia Vista and Enriching Lives Through Music. During the pandemic, Westminster became a life-sustaining community for both Linden and Carl until Carl's death in November, 2020. Linden looks forward to returning this extreme generosity and grace by serving as a Deacon.
Jerry Eaton

Commissions
Westminster's work is primarily organized through eight commissions comprised of at least one deacon and one elder and several members at large. Anyone is welcome to participate in the work of these groups. Meetings are held at the church on the first Tuesday of every month from 7:00 – 8:00 pm. Please contact Pastor Rob McClellan or Pastor Bethany Nelson if interested in learning more about serving on a commission.
Buildings and Grounds: responsible for the maintenance and upkeep of the entire church site, including building and equipment repair and modifications, and custodial services.


---
Christian Education: responsible for curriculum selection, classes and programs for youth (nursery through high school), and plans theology and Bible study options for adults.


---
Stewardship: responsible for the annual fundraising campaign, creating a culture of giving, and for keeping the congregation engaged and up to date throughout the year.


---
Congregational Life: furthers relationships within our own church community, including hosting the after-worship coffee hour and periodic lunches, the fall ingathering brunch, small group dinners, new member receptions, and the annual church picnic.


---
Finance: responsible for the annual budget, special funding, and liaises with other financial entities in the church such as the Legacy Fund and Capital Campaign.


---
Outreach: responsible for mission work as well as education and advocacy around issues important to Westminster's vision and core values.


---
Spiritual Life: offers worship experiences, classes, materials, and retreats that help individuals think about and expand their own spiritual life, including facilitating congregational programs and the Prayer Chain.


---
Worship: coordinates the planning for all Sunday morning worship services, including choir, special music, and seasonal decorations. Also coordinates volunteer staffing of ushers, greeters, acolytes, lay readers and communion servers.