You are welcome here, no matter where you are on your journey. We are all seekers, growing in faith, inspired by God's word, and reaching out in service to others. We look forward to meeting you when we can meet in person, hearing your story, sharing ours, and answering your questions.
Sunday Schedule
8:30am

Meditative Worship Service

10:00am

Worship with Choir/children's Time of Discovery
Sunday School for Pre-K through Middle School
Child Care provided in Nursery Room, Sunday School wing

11:15am

Fellowship - conversation and light refreshments
Speaker Series/Sermon Feedback (to be announced)
Child Care provided for Speaker Series
Plan Your Visit
Westminster is a church that celebrates life and people through our joys and troubles. We are an inclusive congregation, committed to embodying the faith in tangible ways through worshipping, learning, connecting, and serving. We believe spirituality and action go hand in hand as we seek to follow Jesus Christ in the world. We look forward to your visit.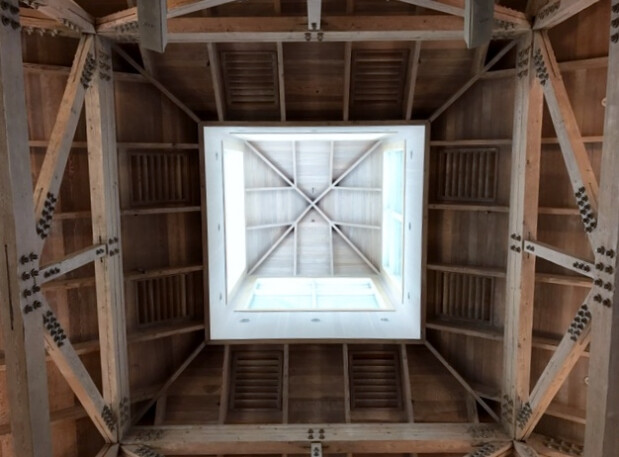 What to expect on Sundays
Children in Worship
FAQ's
You Can Expect....
At Westminster, all are welcome. We are a gathering of people who are:
Spiritually Exploring
Open and Inclusive
Committed to a Faith that is Applicable
Welcoming of Families and Children
Grounded in Christ
From the moment you enter the building, you can expect.....
A Warm Greeting
From the moment you walk through the door, we want you to know that you are welcome here. We are a progressive spiritual community that takes seriously its commitment to honoring a diversity of thought and belief. If you are a visitor, no matter what question you might have, just ask. Our greeters will help you get settled and comfortable.
Worship
If you enjoy a more contemplative service with meditative chants, scripture readings, sermon, and time for reflection, the 8:30 worship is for you. Our lively 10:00 service has our choir, children's Time of Discovery, congregational singing, scripture readings and sermon. We bring a warm and energetic atmosphere to fairly traditional worship.
Dress varies. Some come quite casually, having biked or walked to church, others wear dressier attire. We are less concerned with what you wear than with the spirit you bring.
A bulletin will guide you through the service, and you are invited to participate as you feel led. Communion is open to all people.
Fellowship and Conversation
Please join us after worship for coffee, tea, and light refreshments. We look forward to meeting you and learning how we can help you connect.
Fun
A casual atmosphere where friendships can form and relationships deepen. A place that is serious about building a community and sharing our joy with God and others.
Connection
People really appreciate the community they find at Westminster through various small groups, regular gatherings, and service and fellowship opportunities.You will find a growing variety of resources to help you grow in faith and connection to our community and beyond. We look forward to helping you connect.
Children in Worship
Proverbs 22:6 says that if we teach a child how to live, that experience will be remembered throughout life.

When we bring our children to church they learn
that it is important to come to this place on Sunday,
that they belong to this special company of people,
that the sights and sounds and feel of the sanctuary are good; though not always understandable,
that something is expected of them in this place, that they may respond with song and offering.
ABC's for parents and other adults
Arrive in time to find a good place to sit. Make sure your children can see. Let them sit on the aisle or use the front pews.
Bring something along for little ones to hold or look at, something soft or quiet, or crayons and drawing paper, make use of the children's bulletin.
Call a "practice session" at home. The Lord's Prayer and the Doxology can be practiced to help children keep up with the speed of adults.
Decide on a clue to make the children aware when a part they know is coming.
Express your joy at having children worship with you.
Free yourself of anxieties. Relax!
Give thanks to God for the presence of children.
Help parents of small children by showing your support and your appreciation of our children.
Time of Discovery
At the 10:00 worship service, children are welcome to join the pastors on the chancel steps for a special teaching during the Time of Discovery. Children are then escorted to their classes (Grades Pre-K through Middle School) in the Sunday School wing.
What are services like?
8:30 is a contemplative service with prayer, scripture, sermon, quiet music and congregational chants and hymns.
10:00 worship begins with everyone (kids, too) together in the Sanctuary for the first 15 minutes for singing and community prayer, the children's Time of Discovery; then children ages 4 - 13 depart for their classes. Worship continues with special choir music, scripture readings, sermon, time for silent reflection, joys and concerns and hymn singing.
What do people wear to worship?
Come as you are. We want you to be comfortable in worship.
How will you know I'm visiting?
You are welcome to fill out a name tag in the lobby before the service begins and sign our visitor's log passed during the offering collection so that we may greet you by name.
Where do I take my kids during worship?
Children stay in worship for the TIme of Discovery during the 10:00 am service, then are escorted to their classes in the Sunday School wing.
Do you have programs for children?
Yes, we have Sunday School during the 10:00 am service for Pre-K through Middle School. Child care for infants and toddlers is provided for both services in the Nursery Room in the Sunday School wing. We also have a vibrant Middle School Program and High School Program. Please contact our Director of Youth Ministries, Jeff Shankle at to learn more.
Are your facilities accessible for the physically challenged?
Yes, our entrance from the parking lot into the Sanctuary, Fireside Room, Findlay Hall and Sunday School wing are easily accessible for those with mobility issues. We also have hearing assisted headphones available for those attending worship.
Is Communion offered during the services?
Yes, on the first Sunday of each month, Communion is served at both services. All are welcome to partake. We take communion by coming forward and dipping a square of bread into a cup. Non-alcoholic juice is used and gluten free bread is available. The elements are brought to those unable to come forward.
What Bible study groups are offered for adults?
Bible study is offered Wednesday mornings from 9:30 - 10:30 am.
How do I become a member?
Please contact the church office to speak to Pastor Rob McClellan or Pastor Bethany Nelson. There are new member/inquirer classes provided throughout the year.
How do I find out about being baptized?
Please contact the church office to speak to one of our pastors, Rob McClellan or Bethany Nelson.