Lenten Spiritual Life Series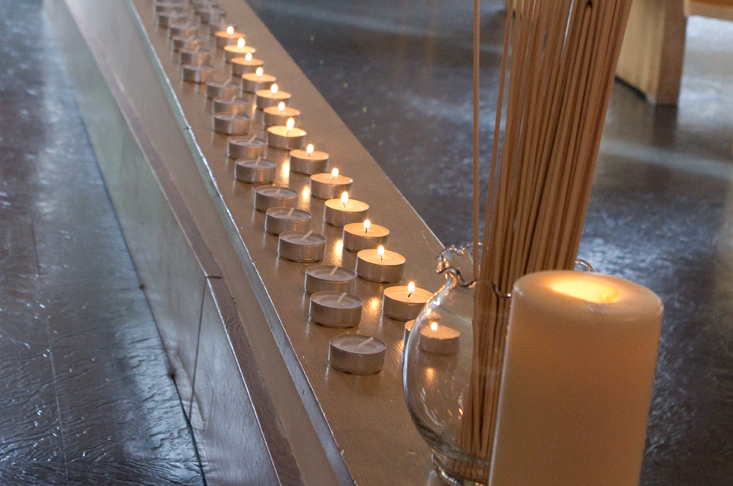 Every Tuesday, from 03/02/2021 to 03/23/2021, 6:00 PM - 7:00 PM
Join the Spiritual Life Commission for a special Zoom series during Lent. featuring special speakers, spiritual practices, movement, and more. The Zoom Link can be found under the Members page.
March 2
LENT: A TIME OF LONGING AND LOVE with Colette Lafia
We will engage in quite prayer, the practice of "Visio Divina" (praying with images), and sharing and listening from the heart. Collete is a spiritual director, retreat facilitator and writer who invites people to see themselves as a manifestation of Divine Love. (www.colletelafia.com)
March 9
THE PRODIGAL FATHER AND THE POWER OF FORGIVENESS with Kathleen Dennison
We will examine the unconditional love and forgiveness found in the parable of the Prodigal Son. Through a guided meditation, we will discover ways to apply this forgiveness to ourselves and one another. Kathleen's background includes teaching, spiritual direction, prison chaplaincy, and counseling. (www.findinghealingwithin.com)
March 16
GUIDED IMAGERY AND MUSIC with Judy Friede, WPC member
The beautiful spiritual practice of Guided Imagery and Music offers a way to explore what the Divine wants to communicate to you through the power of the imagination. If you plan to attend, please email Judy ( ) in advance so she can send you material you will be need for the session. Judy is a Spiritual Director and a trained Guided Imagery and Music Guide.
March 23
COMING HOME TO YOURSELF with Erin Elliott, WPC member
Erin will lead a special restorative Yoga-inspired Movement session. This will be a deeply nurturing hour of rest and renewal from the comfort of your home. This session is appropriate for anyone and everyone. Adaptations will be offered for those with physical limitations, and no special equipment is required. Erin has been offering weekly yoga classes for the past three years at WPC (live and via Zoom). Any questions in advance, please reach out to Erin via her website: www.erinelliottyoga.om.