21-Day Racial Equity Habit Building Challenge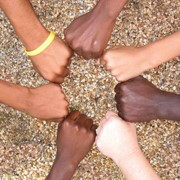 Tuesday, July 07, 2020 - Sunday, August 02, 2020
WPC is offering a 21-Day Racial Equity Habit-Building Challenge (21 Day Challenge) starting in early July. The 21-Day Challenge was conceived several years ago by diversity expert Eddie Moore, Jr. to advance deeper understandings of the intersections of race, power, privilege, supremacy and oppression.

The goal of the 21-Day Challenge is to assist each of us to become more aware, compassionate, constructive, engaged people in the quest for racial equity (aka, learning to be better human beings). The focus is intentionally on the Black American experience. This is completely voluntary and participation should not be construed as an agreement with every work of every assignment nor a commitment by any person to a particular position or strategy. All participants are free to opt out of participating along the way. There are no grades at the end.

The 21-Day Challenge invites participates to complete the syllabus of 21 short assignments (between 15-30 minutes each) that include reading, watching videos and listening to podcasts. We will have Zoom meetings on July 19th, July 26th and August 2nd at 11:30 am to discuss the prior seven days of challenges. The assignments seek to expose participants to perspectives on elements of Black history, identity, and culture but does not highlight all of the diverse experiences or opinions within the Black community, nor does it address any other communities of color. This is just an introduction of what we hope will be a wonderful journey that extends far beyond this 21-Day Challenge.
Syllabus: Challenge Syllabus - WPC 2020