Sing We Enchanted Concert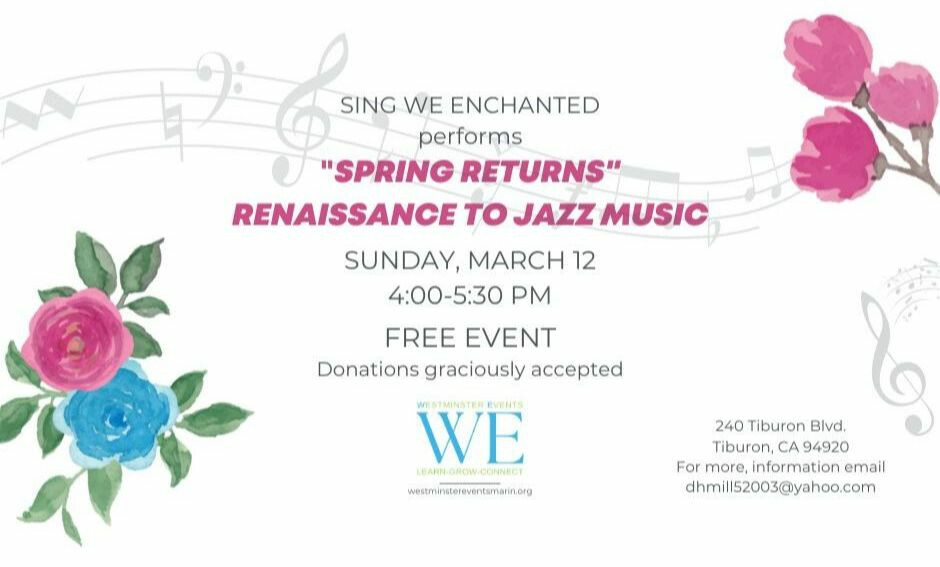 Sunday, March 12, 2023, 4:00 PM - 5:00 PM
Westminster Events is pleased to sponsor Sing We Enchanted, a local a cappellaperformance chorale. Eleven full voices will perform a rich and varied program entitled, "Spring Returns: Renaissance to Jazz." Sing We Enchanted typically sings uplifting harmonies to those with illness and disabilities in hospital and rehab facilities with a smaller group of voices, so March 12 will be a real treat for all. Donations of any amount will benefit Westminster's music program. Event is free.
To learn more about Westminster Events, visit www.westminstereventsmarin.org.
There will be a reception following the Concert.