Leadership
Program Staff
Rob McClellan, Senior Pastor & Head of Staff
Bethany Nelson, Associate Pastor
Jeff Shankle, Director of Youth Ministry
Ted Scott, Parish Associate
RuthE. Wells, Director of Music
Alla Artemova-Helton, Organist & Choir Accompanist
Diane Masarweh, Church Administrator & Financial Secretary
Coral Kisseberth, Acting Sunday School Coordinator
Jesus Posada, Sexton
Diane Newman, Accounting
Elizabeth Merriman, Librarian
---
Session - Ruling Elders
In our tradition, elders are elected representatives of the congregation and with the pastors, attend to the administration, discipline, and spiritual life of the congregation. Elders are ordained to this work and remain elders for life. Ruling elders may serve no more than two, three-year terms on Session before taking a sabbatical.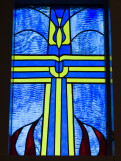 Class of 2018: Lewis Berkhout, Kirk Boyd, Katharine Herbert, Coral Kisseberth, Jeff Slavitz
Class of 2019: Vince DeQuattro, Laura Hill, Jonathan Perdue, Michelle Tripp, Martha Vujovich
Class of 2020: Nancy Girard Garrison, Bill McLeod, Evelyn Sayers, Sharon Terrill, Walt Traver
Clerk of Session: Susan Berkhout
Committees of Session: The following committees serve at the pleasure of the Session, reporting through a commission or directly to the Session.
Audit - annually reviews the financial record keeping procedures and statements
Budget and Finance - prepares the annual church-operating budget
Legacy - oversees and solicits long-term investments
Personnel - coordinates all matters relating to compensated church staff
Nominating - recruits and nominates persons to serve as church officers
Review of Rolls - annually reviews the church register regarding transfers, inactive members, and deletion of members from active rolls
---
Deacons
Deacons at Westminster are specially trained to visit the sick and shut-ins, to address community problems, and to care for both the congregation and the community. Deacons are also ordained to their work and may serve up to two, three-year terms of office.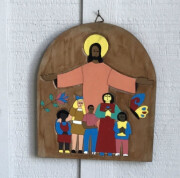 Class of 2018: Kathleen Buckstaff, Lucy Carrico, Michael Hatfield, Kelly Lavik, Janet Raiche
Class of 2019: Glenn Burke, Carrie Burroughs, Judy Friede, Andy Johnson, Peter Sayers
Class of 2020: I-Joen Beer, Bruce Nelson, Diane Newman, John Trotter, Sandra Yacopucci

---
Commissions
Westminster's work is primarily organized through eight commissions comprised of at least one deacon and one elder and several members at large. Anyone is welcome to participate in the work of these groups. Meetings are held at the church on the first Tuesday of every month from 7:00 – 8:00 pm. Please contact Pastor Rob McClellan or Pastor Bethany Nelson if interested in learning more about serving on a commission.
Buildings and Grounds
Manages all issues relating to the care and upkeep of the buildings and property entrusted to Westminster including annual maintenance, emergency repair and renovation projects.
Chair: Chuck Quick
Christian Education
Plans, delivers, reviews and supports Christian education programs for the congregation; including recruiting and training teachers, selecting curricula for Sunday classes for children and youth; offering a wide range of adult education classes in theology, Bible study, social issues, personal growth, discipleship, spirituality, and related studies in faith development.
Chair: Coral Kisseberth
Congregational Life
Seeks to build community through small and large events welcoming visitors and members alike.Activities include: In-Gathering Brunch, Small Group Dinners, Fellowship Café following worship, new member receptions, the All Church Picnic, Meaningful Conversations Groups, among other events.
Co-Chairs: Katharine Herbert, Laura Hill
Finance
Monitors the short-term and long-term financial needs of WPC with oversight responsibility for the Treasurer and Financial Secretary; works closely with the Stewardship and Communications Commission on the annual stewardship campaign.Provides monthly financial reports and budget tracking for Session.
Chair: Lewis Berkhout
Outreach & Society
Provides opportunities to live our faith through various outreach, fundraising and advocacy projects and programs serving both local and global humanitarian needs; includes planning mission trips, organizing the Alternative Christmas Fair for various local and international non-profits; hosting relevant speakers and events for our missional groups throughout the year.
Chair: Jeff Slavitz
Spiritual Life
Plans and provides activities that promote spiritual growth and development including organizing retreats, seminars, workshops, and special worship services.
Co-Chairs: Deb Dybsky, Bob Miller
Stewardship & Communications
Strives to cultivate a year round culture of giving time, talent and treasure including organizing and coordinating the annual member giving campaign. This commission is also responsible for examining and enhancing all member and visitor communications such as the upkeep of our website, newsletter, podcasts, and other congregational and community outreach publications.
Co-Chairs: Jonathan Perdue, Martha Vujovich
Worship
Responsible for all matters relating to worship. In collaboration with staff, activities include developing goals and a budget for a vibrant worship including a thriving choir, special seasonal music concerts, pulpit guests, summer guest musicians, seasonal decorations, staffing of ushers, greeters, acolytes, lay readers and communion servers.
Chair: Michelle Tripp