Westminster offers several opportunities for conversation, study, devotions, and music. We hope you "stay inspired" during this time.
(Zoom Links can be found under the Members page.)
Bible Study: 1st and 3rd Tuesdays at 6:00pm on Zoom. Study focus: Mark's Gospel. Facilitated by Rob
Morning & Evening Devotions - Facebook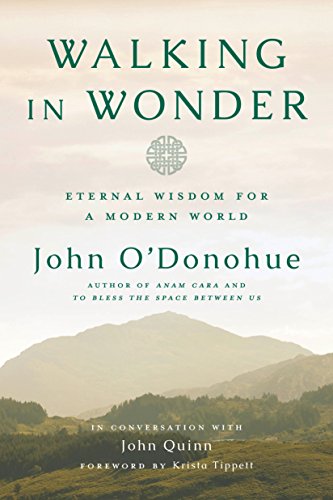 Summer Book Group - Sponsored by Spiritual Life Commission, "Walking in Wonder" by John O'Donohue via Zoom, August 24th 7:00-8:00pm
Rob's Book List -
Ken Wilber, The Religion of Tomorrow: A Vision for the Future of The Great Traditions
C.S. Lewis, The Screwtape Letters
Rupert Shldrake, Matthew Fox, The Physics of Angels: Exploring the Realm Where Science and Spirit Meet
Yongey Mingyur Rinpoche, Helen Tworkov In Love with the World: A Monk's Journey Through the Bardos of Living and Dying
Ibram X. Kendi, How to Be an Antiracist
Austin Channing Brown, I'm Still Here: Black Dignity in a World Made for Whiteness
Bethany's Book List -
Barbara Brown Taylor, An Altar in the World
Rachel Held Evans, Searching for Sunday
Robin Diangelo, White Fragility

Jeff's Book List -
Doris Kearns Goodwin, Team of Rivals
Richard Osmer and Katherine Douglass, Cultivating Teen Faith
Frederick Buechner, Son of Laughter
What Rob Listens to - podcasts
Sparkle Stories – For families, meaningful thoughtful non scary stories with good lessons
Unlocking Us – Brene Brown
Living on Earth – Public Broadcasting podcast on the environment
20 Minutes with Bronwyn – conversations about our communication habits and advice on how to have true self shine through
Revisionist History – Malcolm Gladwell
The Confessional - Nadia Bolz Weber


What Jeff Listens to - podcasts
Homebrewed Christianity
Radiolab
FreakonomicsRadio
On Being with Krista Tippett
In Our Time: History


Wednesday Class via Zoom - August 5th, 12th, 19th, and 26th, 9:30am: "Future History: How the past offers guidance for what is ahead."
This series in August will consider what guidance history gives us for how we deal with our future. We will consider our nature as human beings, our faith traditions, our society and culture, and our larger world. In each area the past and our historic faith have things to say. Facilitated by Bethany and Ted.


Film Series: Movie Discussion via Zoom - Every Other Tuesday, 2:30-3:30pm Upcoming: August 18th - "Groundhog Day", available on Netflix; discussion facilitated by Jim Arce
Videos - Recent Conversations with Rob and Bethany Recent Interviews
Music - Videos