Preview for Service of Word and Sacrament, September 19, 2021
The Twenty-Fourth Sunday in Ordinary Time
Liturgical Color: Green

Westminster Presbyterian Church, Tiburon, California
Visit the church website: www.wpctiburon.org,
415-383-5272
240 Tiburon Boulevard, Tiburon, California 94920
This weekly study guide seeks to help members, friends, and visitors prepare for the upcoming Sunday service and teaching.
Questions about worship can be directed to the church office at: 415.383-5272, ext. 1 or .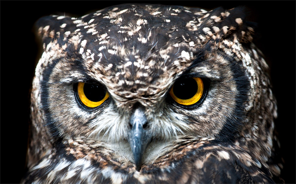 Call to Worship
One: Listen! Wisdom is calling!
Many: Before all began, from the foundations of the deep.
One: Listen! Wisdom is calling!
Many: Daily, to you, me, and everyone.
One: Listen! Wisdom is calling!
Many: Poured into our hearts as the foundation of our lives.

Community Prayer
God of holy knowledge and understanding, we are seekers on the way to a deeper wisdom and a wider vision. Our lives are full of information and opinions, but in the midst of it all we long to hear the voice of your wisdom cutting through the noise and teaching us how to live. Help us to learn wisdom from your word, from your Holy Spirit, and from one another. Forgive us for those times when we forget to seek your wisdom in our lives, instead moving ahead with our own agendas. Fill us with your wisdom each day, we pray, that we may live lives of goodness and peace. Amen.

Sermon Focus & Title "Wisdom From Above " Bethany Nelson
James encourages us to live with wisdom from above. Everything that he mentions – gentleness, good fruits, peace – sounds great. However, what might it look like to actually practice what he preaches? It may be more difficult than expected to rid ourselves of earthly wisdom in favor of wisdom from above.

Scripture(s)
First Reading :Psalm 1
Happy are those who do not follow the advice of the wicked, or take the path that sinners tread, or sit in the seat of scoffers; but their delight is in the law of the Lord, and on his law they meditate day and night. They are like trees planted by streams of water, which yield their fruit in its season, and their leaves do not wither. In all that they do, they prosper. The wicked are not so, but are like chaff that the wind drives away. Therefore the wicked will not stand in the judgement, nor sinners in the congregation of the righteous; for the Lord watches over the way of the righteous, but the way of the wicked will perish.
Second Reading: James 3:13-18
Who is wise and understanding among you? Show by your good life that your works are done with gentleness born of wisdom. But if you have bitter envy and selfish ambition in your hearts, do not be boastful and false to the truth. Such wisdom does not come down from above, but is earthly, unspiritual, devilish. For where there is envy and selfish ambition, there will also be disorder and wickedness of every kind. But the wisdom from above is first pure, then peaceable, gentle, willing to yield, full of mercy and good fruits, without a trace of partiality or hypocrisy. And a harvest of righteousness is sown in peace for those who make peace.

Hymns

Come and Seek the Ways of Wisdom, No. 174
Immortal, Invisible, God Only Wise, No. 12

Quotes, Questions & Prompts for Reflection, Discussion, and Prayer

Knowledge comes, but wisdom lingers.
~ Alfred Lord Tennyson