Preview for Service of Word and Sacrament, January 26, 2020
The Third Sunday in Ordinary Time (Year A)
Liturgical Color: Green
Westminster Presbyterian Church, Tiburon, California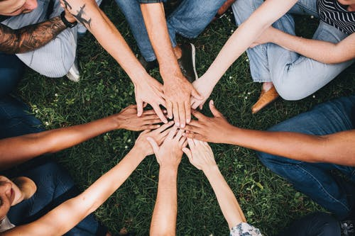 This weekly study guide seeks to help us prepare for the upcoming Sunday service and teaching.
Call to Worship
One: Christ calls us to oneness not to erase difference.
Many: Christ calls us to unity not out of conflict avoidance.
One: Christ calls us to oneness out of truth and understanding.
Many: Christ calls us to unity out of recognition of shared purpose and destiny.
Community Prayer
God, we understand you to be both three and yet one. You are the embodiment of both diversity and unity, of faithful interrelationship and mutuality. Call us to this level of oneness. Forgive us for choosing our own small allegiances, thinking there is such a thing as winning when it means another must lose. Call us to courageous speaking out for the sake of truth, knowing the only true unity is enlightened unity. Amen.
Sermon Focus & Title (title unavailable) Robert McClellan
Unity. It's such a tricky concept, ripe with opportunity for falling short of the fullness and wholeness of the gospel. We can turn to calls for unity out of discomfort with different perspectives, out of a desire to preserve power at the expense of others, out of an unwillingness to examine the injustices of our world. This is not the unity for which Paul is calling. Paul is calling us to a deeper unity of our being and our being within God's creation. He is calling us beyond our small-minded loyalties and allegiances, keeping us grounded in Christ, which in the words of Rohr is universal, in the words of Bourgeault is "the unified one."
Scripture(s)
First Reading
Psalm 27:1, 4-9
1 The LORD is my light and my salvation;
whom shall I fear?
The LORD is the stronghold of my life;
of whom shall I be afraid?
4 One thing I asked of the LORD,
that will I seek after:
to live in the house of the LORD
all the days of my life,
to behold the beauty of the LORD,
and to inquire in his temple.
5 For he will hide me in his shelter
in the day of trouble;
he will conceal me under the cover of his tent;
he will set me high on a rock.
6 Now my head is lifted up
above my enemies all around me,
and I will offer in his tent
sacrifices with shouts of joy;
I will sing and make melody to the LORD.
7 Hear, O LORD, when I cry aloud,
be gracious to me and answer me!
8 "Come," my heart says, "seek his face!"
Your face, LORD, do I seek.
9 Do not hide your face from me.
Do not turn your servant away in anger,
you who have been my help.
Do not cast me off, do not forsake me,
O God of my salvation!
Second Reading
1 Corinthians 1:10-18
10Now I appeal to you, brothers and sisters, by the name of our Lord Jesus Christ, that all of you be in agreement and that there be no divisions among you, but that you be united in the same mind and the same purpose. 11For it has been reported to me by Chloe's people that there are quarrels among you, my brothers and sisters. 12What I mean is that each of you says, "I belong to Paul," or "I belong to Apollos," or "I belong to Cephas," or "I belong to Christ." 13Has Christ been divided? Was Paul crucified for you? Or were you baptized in the name of Paul? 14I thank God that I baptized none of you except Crispus and Gaius, 15so that no one can say that you were baptized in my name. 16(I did baptize also the household of Stephanas; beyond that, I do not know whether I baptized anyone else.) 17For Christ did not send me to baptize but to proclaim the gospel, and not with eloquent wisdom, so that the cross of Christ might not be emptied of its power.
18For the message about the cross is foolishness to those who are perishing, but to us who are being saved it is the power of God.
Hymns
Longing for Light, We Wait in Darkness No. 314
We Are One in the Spirit No. 300
Quotes, Questions & Prompts for Reflection, Discussion, and Prayer
"...and we pray that all unity may one day be restored."
-Hymn, We Are One in the Spirit
1. How have you seen calls for unity work powerfully for transformation?
2. Have you ever seen calls for unity inappropriately used, perhaps to short-circuit important conversations?
3. What kind of unity is Paul commending here? What type of division is he concerned with?
4. How do we understand diversity existing within a notion of unity?