Preview for Service of Word and Sacrament, March 26, 2023
The Fifth Sunday in Lent
Liturgical Color: Purple


Westminster Presbyterian Church, Tiburon, California
Visit the church website: www.wpctiburon.org,
415-383-5272
240 Tiburon Boulevard, Tiburon, California 94920
This weekly study guide seeks to help members, friends, and visitors prepare for the upcoming Sunday service and teaching.
Questions about worship can be directed to the church office at: 415.383-5272, ext. 1 or .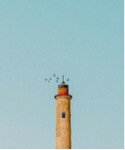 Call to Worship
One: Our story is part of God's story.
Many: Our hope rests in the one God sends.
One: Our experiences are not abandoned to the abyss.
Many: Our struggles and joys have divine company.
One: Our story is part of God's story.
Many: Let us honor stories untold.

Community Prayer
God of stories, God of our stories, in you we find our identity. In you we make our journey. In you we encounter the other. We confess that we have not always seen everyone equally. We have left some unseen altogether, and in their absence we have all lost out on the divine. Open us to the power of silencing and to the power of acknowledging. Help us reimagine our story in you in greater and greater ways each time. Amen.

Sermon Focus & Title The Tower Robert McClellan
There are many intensely human moments in the story of Mary, Martha, Jesus, and Lazarus. There's the loss of a loved one, disappointment in someone not coming through in time, initial enthusiasm followed by eventual jadedness, the experience of miracle when no way seemed possible, genuine sadness, and life-changing scenes. Powerfully behind the stories of these characters, perhaps erased from the text itself is another story, one of Mary Magdalene being not just a pillar of the faith, but a tower, whose confession is matched only by St. Peter's. What might it mean to recognize that it is upon Mary too upon whom our faith and the church should be built? In uncovering her story, the church remembers part of its work is to uncover other stories silenced.

Scripture(s)

Gospel John 11:1-45
1Now a certain man was ill, Lazarus of Bethany, the village of Mary and her sister Martha. 2Mary was the one who anointed the Lord with perfume and wiped his feet with her hair; her brother Lazarus was ill. 3So the sisters sent a message to Jesus, "Lord, he whom you love is ill." 4But when Jesus heard it, he said, "This illness does not lead to death; rather it is for God's glory, so that the Son of God may be glorified through it." 5Accordingly, though Jesus loved Martha and her sister and Lazarus, 6after having heard that Lazarus was ill, he stayed two days longer in the place where he was.
7Then after this he said to the disciples, "Let us go to Judea again." 8The disciples said to him, "Rabbi, the Jews were just now trying to stone you, and are you going there again?" 9Jesus answered, "Are there not twelve hours of daylight? Those who walk during the day do not stumble, because they see the light of this world. 10But those who walk at night stumble, because the light is not in them." 11After saying this, he told them, "Our friend Lazarus has fallen asleep, but I am going there to awaken him." 12The disciples said to him, "Lord, if he has fallen asleep, he will be all right." 13Jesus, however, had been speaking about his death, but they thought that he was referring merely to sleep. 14Then Jesus told them plainly, "Lazarus is dead. 15For your sake I am glad I was not there, so that you may believe. But let us go to him." 16Thomas, who was called the Twin, said to his fellow disciples, "Let us also go, that we may die with him."
17When Jesus arrived, he found that Lazarus had already been in the tomb four days. 18Now Bethany was near Jerusalem, some two miles away, 19and many of the Jews had come to Martha and Mary to console them about their brother. 20When Martha heard that Jesus was coming, she went and met him, while Mary stayed at home. 21Martha said to Jesus, "Lord, if you had been here, my brother would not have died. 22But even now I know that God will give you whatever you ask of him." 23Jesus said to her, "Your brother will rise again." 24Martha said to him, "I know that he will rise again in the resurrection on the last day." 25Jesus said to her, "I am the resurrection and the life. Those who believe in me, even though they die, will live, 26and everyone who lives and believes in me will never die. Do you believe this?" 27She said to him, "Yes, Lord, I believe that you are the Messiah, the Son of God, the one coming into the world."
28When she had said this, she went back and called her sister Mary, and told her privately, "The Teacher is here and is calling for you." 29And when she heard it, she got up quickly and went to him. 30Now Jesus had not yet come to the village, but was still at the place where Martha had met him. 31The Jews who were with her in the house, consoling her, saw Mary get up quickly and go out. They followed her because they thought that she was going to the tomb to weep there. 32When Mary came where Jesus was and saw him, she knelt at his feet and said to him, "Lord, if you had been here, my brother would not have died." 33When Jesus saw her weeping, and the Jews who came with her also weeping, he was greatly disturbed in spirit and deeply moved. 34He said, "Where have you laid him?" They said to him, "Lord, come and see." 35Jesus began to weep. 36So the Jews said, "See how he loved him!" 37But some of them said, "Could not he who opened the eyes of the blind man have kept this man from dying?"
38Then Jesus, again greatly disturbed, came to the tomb. It was a cave, and a stone was lying against it. 39Jesus said, "Take away the stone." Martha, the sister of the dead man, said to him, "Lord, already there is a stench because he has been dead four days." 40Jesus said to her, "Did I not tell you that if you believed, you would see the glory of God?" 41So they took away the stone. And Jesus looked upward and said, "Father, I thank you for having heard me. 42I knew that you always hear me, but I have said this for the sake of the crowd standing here, so that they may believe that you sent me." 43When he had said this, he cried with a loud voice, "Lazarus, come out!" 44The dead man came out, his hands and feet bound with strips of cloth, and his face wrapped in a cloth. Jesus said to them, "Unbind him, and let him go."
45Many of the Jews therefore, who had come with Mary and had seen what Jesus did, believed in him.


Hymns

Woman in the Night 161
For All the Faithful Women 324

Quotes, Questions & Prompts for Reflection, Discussion, and Prayer

"Anything can be lost if you try hard enough."
- Daisy Johnson

What does this story evoke in you?
With which characters do you resonate? Clash?
What stories have been undertold in your life?
What stories have been untold by our society/culture?
What do you think causes Christ to weep?