Preview for Service of Word and Sacrament, June 27, 2021
Proper 8 - Alternative Lectionary
Liturgical Color: Green
Westminster Presbyterian Church, Tiburon, California
Visit the church website:www.wpctiburon.org, 415-383-5272
240 Tiburon Boulevard, Tiburon, California 94920
This weekly study guide seeks to help members, friends, and visitors prepare for the upcoming Sunday service and teaching.
Questions about worship can be directed to the church office at: 415.383-5272, ext. 1 or .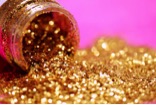 Call to Worship
One: Let us worship God and nothing and no one else.
Many: Praise to the one who creates, redeems, and sustains.
One: Let us find again our place in the divine story.
Many: Let us remember where our deepest allegiance lies.
One: Open our eyes to see more clearly.
Many: Open our minds and hearts to know more deeply.

Community Prayer

So many things and so many people compete for our allegiance. So many tell us if we just follow them, we will be rewarded. So many measures of this world tempt us to prioritize what is neither holy nor helpful. Forgive us for when we have ultimately placed our ultimate trust in the work of human hands or humans themselves. Forgive us for falling for the latest savior who promises deliverance in exchange for worship. Restore us to a right path and right relationship. Amen.

Sermon Focus & Title Idols Robert McClellan
Humans have a propensity to misplace their worship. Whether it's material things or people, to thrust complete allegiance to anything but God, inevitably fails and often leads to destruction in some form. Idolatry is one of the fundamental sins pointed out in the faith. It orients people in a misguided direction and aims their energy in an unhelpful trajectory. Yet, when people are in it, it's hard for them to see what they're doing is idolatry. What healthy worship/faith does is properly place people in the divine story and properly recognize people's mission to receive and share God's grace. Where as God propogates salvation (rescue, wellbeing), idolatry promotes damnation (of others, self etc.) positioning someone or something that is not God to be a savior.

Scripture(s)

Exodus 32:15-24
15Then Moses turned and went down from the mountain, carrying the two tablets of the covenant in his hands, tablets that were written on both sides, written on the front and on the back. 16The tablets were the work of God, and the writing was the writing of God, engraved upon the tablets. 17When Joshua heard the noise of the people as they shouted, he said to Moses, "There is a noise of war in the camp." 18But he said, "It is not the sound made by victors, or the sound made by losers; it is the sound of revelers that I hear." 19As soon as he came near the camp and saw the calf and the dancing, Moses' anger burned hot, and he threw the tablets from his hands and broke them at the foot of the mountain. 20He took the calf that they had made, burned it with fire, ground it to powder, scattered it on the water, and made the Israelites drink it. 21Moses said to Aaron, "What did this people do to you that you have brought so great a sin upon them?" 22And Aaron said, "Do not let the anger of my lord burn hot; you know the people, that they are bent on evil. 23They said to me, "Make us gods, who shall go before us; as for this Moses, the man who brought us up out of the land of Egypt, we do not know what has become of him.' 24So I said to them, "Whoever has gold, take it off'; so they gave it to me, and I threw it into the fire, and out came this calf!"

Hymns
Let All Things Now Living 37
The Lord is God 63

Quotes, Questions & Prompts for Reflection, Discussion, and Prayer
"It is past time we relearn the sacredness of the ground on which we stand."
-Josephine Robertson
What are the idols and idolatries of our culture?
How can even good things serve as idols?
How does one, or a people, learn to recognize, call out, and pull back from idolatry?
How do you reinforce your trust in God, Christ, Spirit etc.?
How does idol worship always backfire?