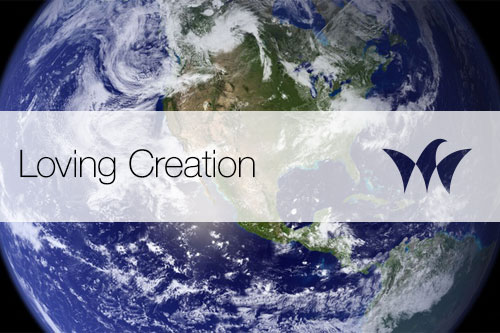 Westminster Protects Creation by Shedding CO2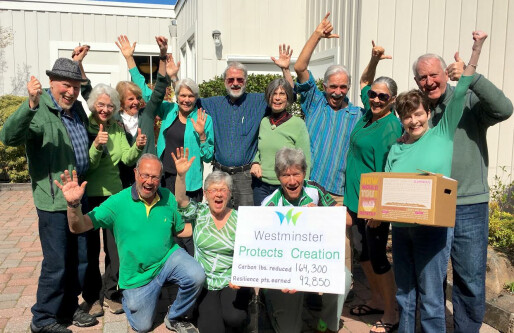 Eight WPC households met with Tamra Peters, founder of Resilient Neighborhoods, for an 8-hour interactive workshop recently over a two- month period learning how and taking actions to reduce their household's carbon footprints. Participants were Liz Arnold, Peter and Marilyn Wuertz, Judi and Mark Sachs, Mary Roberts and Don Feurzeig, Mary and Tim Mossteller, Hugh and Ann West, Bob and Chris Miller and Pat and John O'Neil. Even though this was already an eco-aware group, during the program and adding commitments for the next year, this group reduced their carbon footprints by 164,300 pounds annually, which is equivalent to taking 16 cars off the road.
Participants also took actions to prepare for weather emergencies inherent in the climate change we are experiencing. We built community and had a lot of fun while we encouraged each other to become more ecoo-aware. A few of the actions, big and small, we took were: ordering organic produce from Imperfect Produce, updating emergency supplies, pledging to lease or buy an electice vehicle, changing light bulbs to LED, measuring electric draw of plugged in electronics and shutting those down that still draw a lot in sleep mode, reducing vehicle miles travelled by 20% by walking and biking more and combining trips, signing up for Marin Clean Energy's (MCE) Deep Green Clean Energy service, its 100% renewable electricity, doing one less dishwasher load a week, eating vegetarian one day or more per week, buying carbon credits for air travel, shopping more from local businesses, using reusable or recyclable containers and composting.
If you want to learn more, talk with any of the WPC team members or check out www.resilientneighborhoods.com. If your are interested in joining a future team, please contact Dara Rossoff Powell at , or 415-485-5063 ext. 7102.
Mary Mossteller