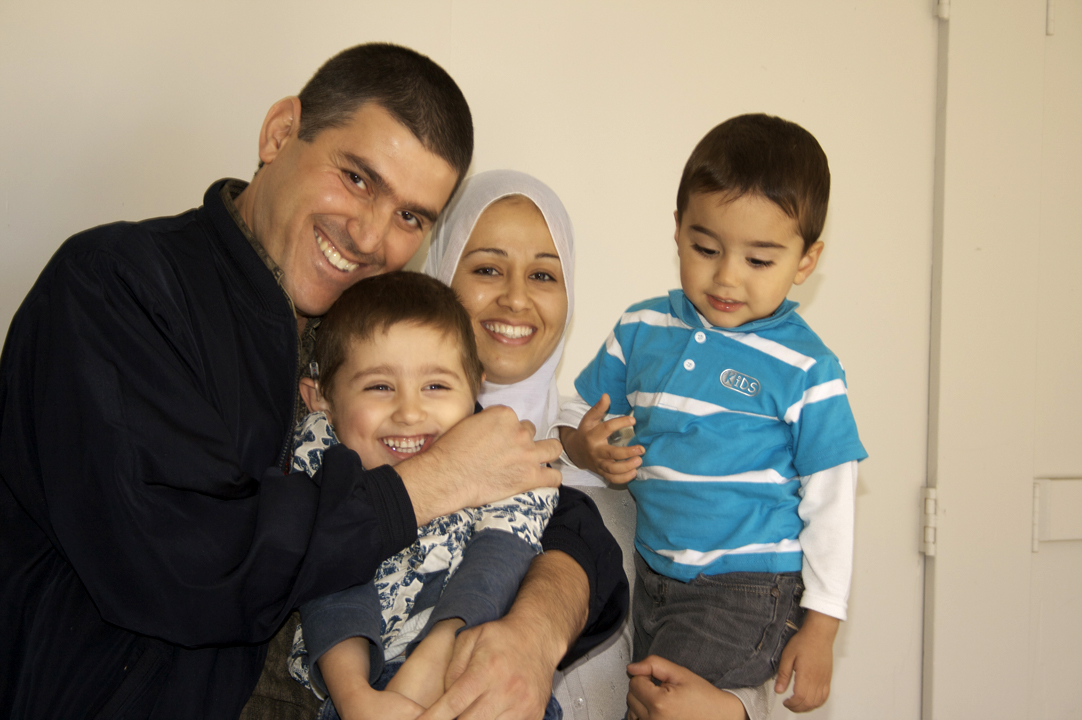 Welcoming the Stranger...Building Bridges of Love
Mustafa and family from Iraq; Nesibe, Eshref and family from Kosovo; parents and children at Hopital Ste Croix in Haiti and at Obras Hermano Pedro in Guatemala – the love of our church community has impacted people around the world and been life-changing for church members. Westminster has a strong history of helping refugees feel welcome in the United States and of traveling to countries in need to provide medical care and build relationships. Inspired by Biblical commandments, "You will treat resident aliens as though they were native-born and love them as yourself, for you were once aliens in Egypt." (Leviticus 19:34) and by Jesus' teachings from Isaiah, "…bring the good news to the afflicted…proclaim liberty to captives, sight to the blind, let the oppressed go free…" (Isaiah 61:1-2, Luke 4:18), church members and clergy have responded with passion when needs called for involvement.
Westminster's international outreach began in the mid-1980s when member and Nurse Diana Bennett invited others to travel to Ecuador for a "medical mission" trip. Adults and one teen participated each year helping people in remote areas. In 1995 & 1996, through the Medical Benevolence Foundation, a partner of the PC(USA) denomination, teams of 12 (medical, translators, engineers and 2 teens) traveled to Leogane, Haiti, to provide medical care, install operating room lighting and teach English to staff at Hopital Ste. Croix.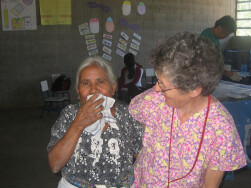 Responding to a request to travel to a Spanish-speaking country, in 1998, Westminster partnered with Faith In Practice (www.faithinpractice.org), a Presbyterian group from Memorial Drive Presbyterian Church in Houston, Texas, to provide surgical teams in Antigua, Guatemala, helping indigenous people trying to recover from a 30-year civil war.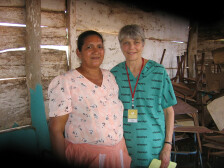 That work blossomed and expanded and continues today with multiple interfaith teams growing to 60+ people participating annually. Members of Congregation Rodef Sholom (Dr. Mickey and Toni Golbus) were team leaders for many years as the work branched out to many small rural and mountainous communities bringing health care to those who otherwise would have none. Outgrowths of the medical mission trips included partnerships with Common Hope supporting education, health care and homes for those in need in Guatemala. In addition, church members with others worked with two Spanish nuns to build an orphanage and school which now serve over 100 children (Casa de Angeles).
Of course, not all church members have the skills or time to travel to other countries to bring God's love so, in addition to serving people locally with meals, shelters, Habitat for Humanity homes, etc, in 1999, Westminster took on a major commitment to help a family of ten resettle in Tiburon from the war in Kosovo. Members were touched by the scenes on the TV news as streams of Kosovars were escaping across the border into Macedonia. A local agency that helps resettle refugees connected Westminster to the Vila family who were greeted at the San Francisco airport and resettled in a rental home in Tiburon for six months. Over 100 church members provided furniture, meals, rides, ESL classes, clothing, toys, school introductions, friendship and love. After 17 years, several of the family members still live in Tiburon with one, Muhabere Vila, providing child care in our church nursery every Sunday.
In 2008, the Marin Independent Journal told of a two-year-old boy who lost his hearing when a bomb exploded near his home in Iraq. With the help of an agency, No More Victims, and UCSF medical center, Mustafa came to the US to get a cochlear implant. WPC members raised over $6,000 for his speech therapy following surgery and assisted with rent. Mustafa and his family visited the church many times and now live near Seattle where Mustafa is fully mainstreamed in school in 5th grade and doing extremely well.
In 2016, Outreach and Society Commission is planning an education and relationship trip to BorderLinks in Tucson, Arizona in February of 2017. Fourteen adults and two teens will learn about immigration issues along the Mexico/U.S. border, visit immigration court, see The Wall, walk the desert leaving fresh water for travelers, spend a day in Nogales, Mexico, visiting shelters and meeting people who are helping adults and families and will hear from attorneys and Sanctuary church pastors. Meetings, speakers and tour of Canal Alliance in San Rafael prepared the team for this trip.
These are just a few of the ways that the Westminster family reaches out to others. Many, many members also do so individually in quiet but very impactful ways! Like ripples in a pool of water, God's love reaches out to people in Tiburon, California, across the country and around the world!