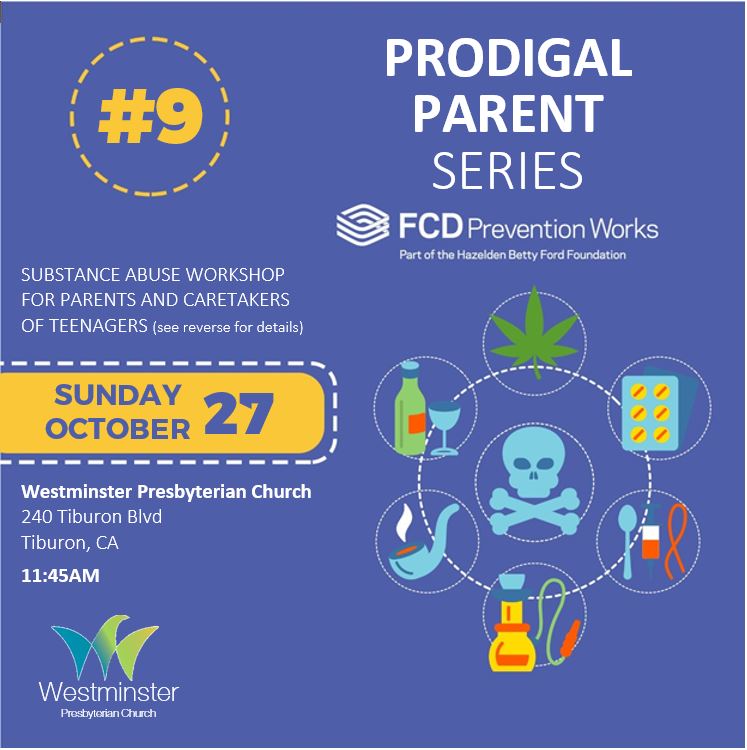 Substance Abuse Workshop Follow Up
Hi all,

Maybe you still feel overwhelmed or nervous talking about topics with your children. You're not the only one. Please know that I am happy to chat with you either in person or over the phone as someone who's talked with teenagers about the topics for 20+ years. We're all in it together.

It was noted when we began that last Prodigal Parent session that our faith influences every part of our lives including this one. At different points in our Sacred Text we are warned that alcohol abuse can lead to unintended consequences and that we should remain sober. However, Jesus, rather infamously, turned water into wine in his first public miracle after the people had already been partying. What to do?

We were so grateful to have found FCD Prevention Works because they bring an incredible amount of research to the table and aren't naive about the world of teenagers. Just like us, they have an appreciation of the positives and the negatives of the topics they cover. They are simply focused on what we all are: working together to raise young people who have healthy boundaries about things that can bring about great joy and comradery or frustration and suffering.

We hope you find these articles useful. Again, please feel free to share.