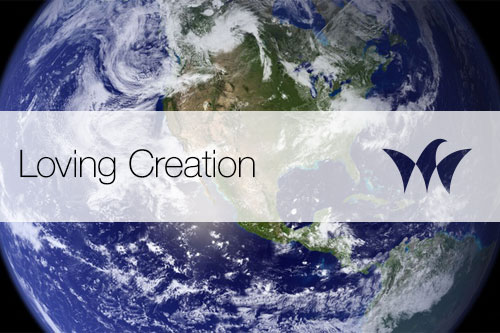 Loving Creation - Our Mission for 2017
Loving Creation, is WPC's environment-focused Missional Group which focuses on how we can be part of the climate solution. By providing information, speaker events and offering practical programs throughout the year, we learn how to participate as a congregation and in our personal life to reduce our carbon footprint.
As goals for 2017, Loving Creation will seek to:
encourage the church's efforts in becoming a "green" church by recycle/composting 90% of waste at food-related events and office operations,
incorporate energy and resource conservation into all church operations such as repairs/renovations, supply purchases, etc.
will provide tools and activities and recommend advocacy actions to help WPC and its members make decisions that impact climate change and care for God's creation in our lives and more broadly in the world around us.
Initiatives and Actions for 2017:
Provide ideas and energy to recycle and compost the majority of products and foods that pass through our church building. Identify best products and design signage and a process to support this effort. Identifying compostable paper products and clean-up protocols will be shared with volunteers for all meal programs and signage and recycling processes will provided for all events at WPC.
Offer programs to help our members reduce their carbon footprints and live more sustainable lives;

In coordination with the Resilient Neighborhoods Program (www.resilientneighborhoods.org) we will learn how to analyze our family's carbon footprint, take personal actions to reduce our carbon footprints, develop new healthy family/planet habits, build safer communities prepared for climate emergencies and help meet California's CO2 reduction goals. This year, WPC will participate by forming an eco-team which will meet over several weeks to teach us how to calculate our carbon footprint and to choose from a menu of actions that reduce household CO2 emissions by at least 5,000 pounds per household.
With Spiritual Life Commission, sponsor eco-fair at WPC in 2017 to share and display actions and practical ideas that congregants can adopt.

Have a regular presence in WPC communications and media.
Offer opportunities to engage in social efforts to support and care for creation in our local community and beyond by developing and sharing a list of environmental organizations where members can show support financially, politically, etc.
We expect to discover many new earth-friendly strategies and look forward to sharing information and opportunities to support and care for creation.