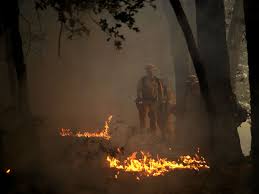 Help for Fire Evacuees
October 14, 2017
Dear Friends,
Thanks to everyone who stepped forward to offer assistance to our neighbors escaping the fires in Northern California. Your gracious support and prayers are deeply appreciated.
I received a message this afternoon from Christine Paquette, Executive Director of St Vincent de Paul Society, who was informed by the County of Marin that congregations are not needed at this time to host evacuees in Marin. Schools and municipalities have come forward to provide adequate shelter. Of course, that could change in the days to come, but, at this moment, congregations are not needed to shelter evacuees. Fortunately, we now have a list of willing congregations should that become necessary.
How can you help right now? 1

The current need is for volunteers. To sign up to volunteer, go to:
Center for Volunteer and Nonprofit Leadership
For the latest updates2 on other ways you can help, click below.
You can also get updates and offer support through: Red Cross.
Finally, here is a link to the Governor's Office of Emergency Services, which has statewide resources and information.
Governor's Office of Emergency Services
I'm certain that in the days and weeks to come, we will all be called upon to offer help in various ways. I will keep you updated regarding any such requests I receive.
In gratitude,
Rev. Scott Quinn
Executive Director
Marin Interfaith Council
1510 Fifth Ave.
San Rafael, CA 94901
415-456-6957
---
1 UNOFFICIAL LIST, MEANT TO PROVIDE OPTIONS FOR THOSE LOOKING TO HELP. NOT CONNECTED W/ ANY AGENCY, ORG ETC.
2 LOOK FOR UPDATES VIA OFFICIAL SOCIAL MEDIA OR WEBSITES FIRST BEFORE CALLING AS PHONE LINES CAN BE BUSY AND INFO CAN EASILY BE OUTDATED. COORDINATE WITH OTHERS BEFORE DRIVING UP TO DESTINATION.
IF SOMETHING IS MISSING/OUTDATED EMAIL ME .edu PROVIDE SOURCE, TIMESTAMP & AS MUCH INFO.