Keeping in touch with each other in today's busy and hurry up lifestyle is important. In Latest News you will find important announcements as they happen, updated frequently by the staff. In Sundays and More you will find this week's important announcements and events. Our Work and Zephyrs (quarterly newsletter) offer in-depth informational articles and stories written by our members. Our Videos offer inspirational practices led by our staff for your enrichment.


---
Sundays and More

****PLEASE NOTE**** All in-person events are suspended. Virtual gatherings are being held where possible. Contact staff or lay leaders as appropriate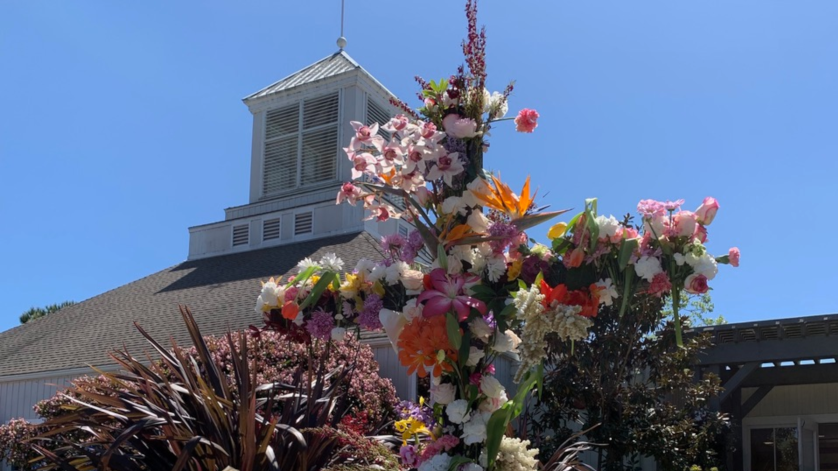 Week of June 7, 2020

Grace and Peace -
We are in the midst of an incredibly difficult and challenging time in our nation. In the next week, we offer two opportunities for prayer and quiet reflection. Today, June 3, at 9:00pm, Rob will lead a candlelight vigil on Facebook live. We will give voice to the pain and concern of our hearts for our country. Participate with him at the Westminster Pres-Tiburon page, participate on your own at home by lighting a candle and being in prayer, or find the vigil video tomorrow on our YouTube page at WPC Tiburon.
We realize that prayer vigils are a place to begin, but not a place to end. Rob and Bethany are also in conversation with the Marin Interfaith Council about how the Marin faith communities might birth an even more transformative response.
Next Tuesday, June 9 at 8:30pm, Bethany will offer a service of mourning for all of the COVID-related losses we have experienced in these last several weeks. We will grieve for the human life that has been lost, for lost employment, for lost relationships. Join us on Facebook live, or posted later on YouTube.
In-Person Gathering Update
Thank you to those who completed our survey about the resumption of in-person gatherings. Though many are eager to be with fellow WPC congregants again, others remain concerned about how to gather safely. Though we are likely still a while from worshiping in person again, we are beginning to look at possibilities for small group gatherings, especially outdoors. This will enable opportunities to be together again as safely as possible.
Wear Orange This Weekend
The last several years, Westminster congregants have participated in a walk across the Golden Gate Bridge the first weekend of June to raise awareness about ending gun violence. That march is not happening this year due to COVID-19, but the Outreach Commission does encourage you to wear orange from June 5-7 to support ending gun violence.
New Book Group
The Spiritual Life Commission invites you to a virtual summer book group via Zoom. The group will meet June 22, July 27, and August 24 at 7:00pm. They will read "Walking in Wonder: Eternal Wisdom for a Modern World" by John O'Donohue. Contact Coral Kisseberth or Steffen Bartschat for any questions.
Details For This Sunday
This Sunday we will celebrate Communion during our virtual worship. Make sure you have something to eat and drink on hand. (It could be bread and juice … or be creative!) We will also continue our pre and post worship gatherings.
9:40am for a time of prayer. For Zoom link contact Rob or Bethany
11:00am for a time of fellowship. For Zoom link contact Rob or Bethany
Don't forget to visit our website at wpctiburon.org for all of our ongoing activities!
God's Peace,
The WPC Staff