Sacred Stories

This curriculum is specifically for our PreK-2nd graders. Our storytellers teach biblical stories in an engaging way using simple figures, wooden pieces, and sand, not so the kids can so easily tell you what they learned that day, but so that the stories can get inside them and become a reservoir from which to draw throughout their lives. This curriculum offers a powerful form while maintaining a spirit of openness; plenty of room to explore while also establishing a foundation of who we are. Its philosophy delicately balances form and freedom with the following principles that are to be expressed implicitly to all who come into our Sunday School classrooms:
We welcome you.

We value you.

We love you.

We respect you.

We honor you just the way you are.

You are capable.

You are our primary concern during this time.

We trust you to make choices.

This is a safe place to wonder and find meaning.

The community is important and will be supported.

We will set clear limits and expectations.

This is a place of imagining.

A different language is spoken here.

The stories have value.

We love the stories.

You can use the stories to make meaning.

We love God.

God is present in this place.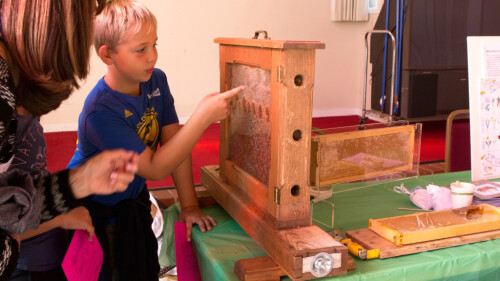 ---

Family Activities
Throughout the year, we have a number of family-friendly events, including a children's pageant at Christmas Eve and social time with the Kona Ice truck. We also have a variety of seasonal mission projects, such as collecting canned food for the Food Bank and Christmas gifts for the Ritter Center.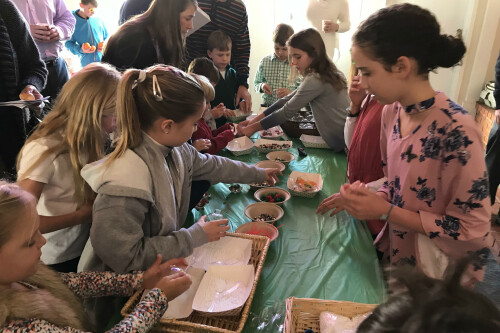 Photos from this year's Drive-Through Nativity event. Thank you to all the WPC Kids!

---
Parent's Corner
Ideas for Family Worship
Some worshipful experiences for families:


DAILY
Mornings, share with each family member the plans, hopes, and projects for the day. Pray for each other and leave the house knowing the prayers of the others are with you.

After School or Dinner or Bedtime, share the events of the day - was there a time when you felt God's presence - the sense of the prayers of your family with you.
WEEKLY
Set aside some time when all family members can be present. Learn a church song, write a prayer, read some scripture, share a special event during the week when God's presence was felt. Use silence so each member can share his or her most personal fears, desires, and thank yous with God.
OUTDOORS
When on drives, at the store, the ballgame, while on vacation, working in the yard or garden - look around, closely examine a plant, tree, flower. Look around at the hills, meadows, ocean, and forest, to see the wonders. Lie on your back and look at the stars or clouds in the heavens. Worship God in nature.
SEASONAL
During Advent, Lent, do something special for another family member. As a family do something for someone else - an elderly person shut-in. Plan a worship service for the family. Include God in birthdays; thank God for the special person, using song, poetry, prose, and prayer.