Parent's Corner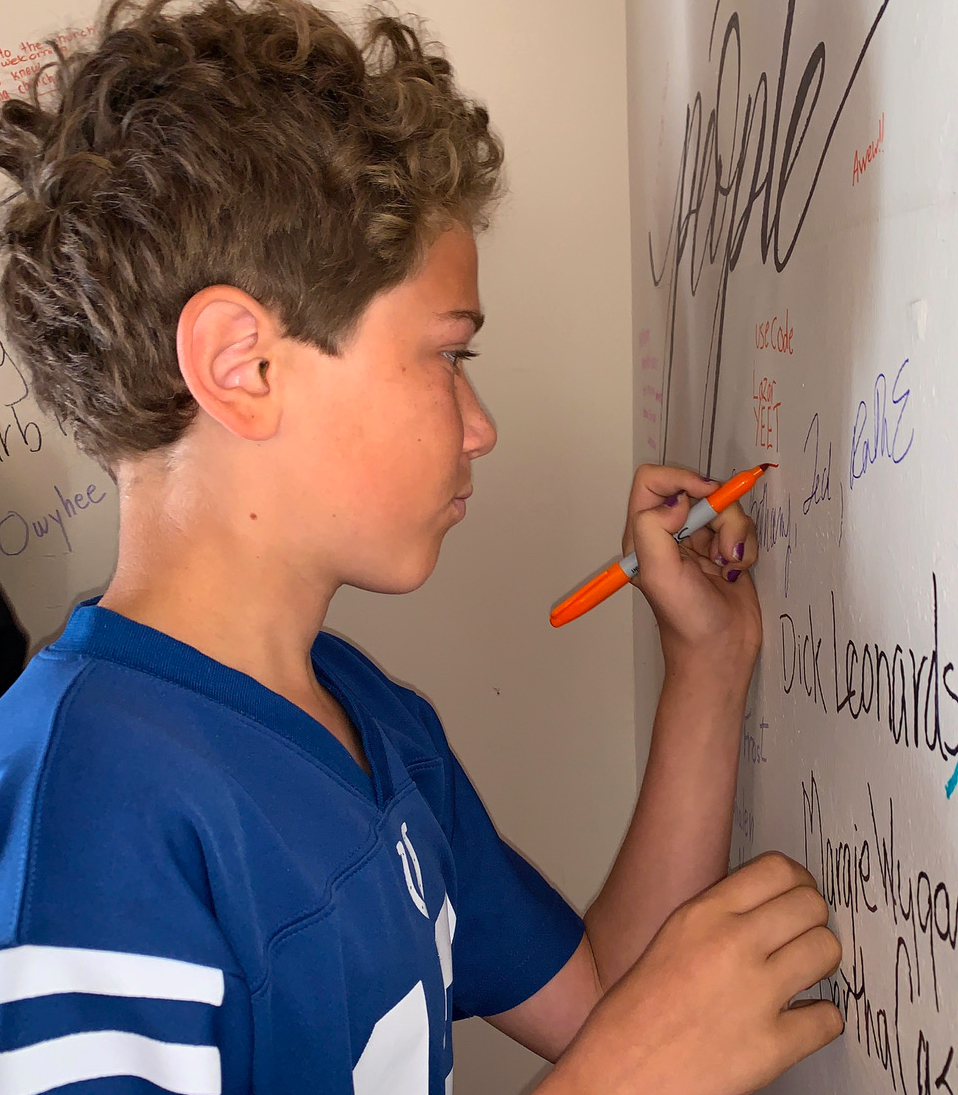 Hi Parents,

Welcome! Please check back frequently to learn about upcoming events, announcements, family activities and opportunities to help out in your child's classroom. If you would like to learn about what we are studying or if you missed a week, below are our lessons for this term. If you are interested in teaching one of our grade level classes, please click on the button below to sign-up online. For more information about teaching in our Sunday School, please contact Coral Kisseberth, Sunday School Coordinator at: or Pastor Bethany Nelson at: .
Sunday School Curriculum - 2019

This fall we begin our new curriculum for our youngest students that teaches biblical stories in an engaging way using simple figures, wooden pieces, and sand, not so the kids can so easily tell you what they learned that day, but so that the stories can get inside them and become a reservoir from which to draw throughout their lives. This curriculum offers a powerful form while maintaining a spirit of openness; plenty of room to explore while also establishing a foundation of who we are. Its philosophy delicately balances form and freedom with the following principles that are to be expressed implicitly to all who come into our Sunday School classrooms:
We welcome you.

We value you.

We love you.

We respect you.

We honor you just the way you are.

You are capable.

You are our primary concern during this time.

We trust you to make choices.

This is a safe place to wonder and find meaning.

The community is important and will be supported.

We will set clear limits and expectations.

This is a place of imagining.

A different language is spoken here.

The stories have value.

We love the stories.

You can use the stories to make meaning.

We love God.

God is present in this place.
Our PreK - 2nd graders will experience this program called "Sacred Stories". Every week they are told a Bible story by specially trained story-tellers, and given time to respond to the story through art and play.
Our 3rd-5th graders also hear a Bible story each week as part of their "Shine" curriculum including various activities designed to help them relate the story to their own lives.
Sacred stories (PreK - 2nd Grade)
The Light (John 8:12)
The Good Shepherd (Psalm 23)
The Lost Sheep (Luke 15:3-6)
Creation (Genesis 1)
Noah (Genesis 6-9)
Abram and Sarai (Genesis 12-13)
Exodus (Exodus 1-15)
The 10 Commandments (Exodus 19-20)
The Ark and a Tent for God (Exodus 25-40)
The Promised Land (Joshua 1-4)
The Temple (2 Chronicles 6:1-11)
Exile and Return (Ezra 1-6)
How the Church Tells Time (Leviticus 23:1-3)
Date
September 1
September 8
September 15
September 22
September 29
October 6
October 13
October 20
October 27
November 3
November 10
November 17
November 24
Shine (3rd - 5th Grade)
Saul sees the light (Acts 9:1-31)
Paul's first journey (Acts 13-14)
Mission in Philippi (Acts 16:11-40)
The church in Corinth (Acts 18:1-17)
Aquila and Priscilla (Acts 18-28)
Building the Temple (1 Kings 6,8)
King Josiah (2 Kings 22-23)
Jeremiah and a new covenant (Jeremiah 1, 31)
Fall of Jerusalem (2 Kings 24-25)
Ezekiel and the dry bones (Ezekiel 37:1-14)
Returning to Jerusalem (Ezra 1)
Rebuilding the temple (Ezra 4-6)
Worshiping together (Nehemiah 8)
Family Activities
Throughout the year, there are a number of family events including the Harvest Festival, Advent Workshop and Jerusalem Marketplace. There is also a variety of children's seasonal mission projects such as collecting food items, warm socks and Christmas gifts for Ritter Center families and donations of canned food for the Marin Food Bank during Lent. Check our Events/Calendar for latest events.