By connecting with others in the common life and worship of this congregation, we grow as a faith community.
Together in community, our faith experience becomes more rewarding and relevant. By engaging in church gatherings, classes, missional groups, committees, or service opportunities we demonstrate a new quality of life within our lives and community. There's something for everyone, with new possibilities all the time.
Small Groups

Study & Meditation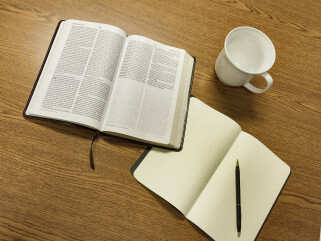 Bible Study - Pastor Rob McClellan leads a study on the Gospel according to Mark every first and third Tuesday from 4-5 pm in Zoom.
Adult Class – A lively group gathers each Wednesday from 9:30-10:30am for study and discussion facilitated by Rob, Bethany, and guest teachers.
Spiritual Book Group – meets the last Monday of each month from 7:00-8:30pm to discuss a book chosen by the group. This group usually reads 3-4 books a year.

For Women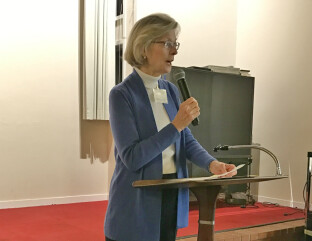 Women Connecting - meets 8 times a year on the fourth Tuesday of the month (except summer months, November and December) from 6:30 - 8:30 pm for supper, a speaker and small group discussion centered around a relevant faith/life question. Women of all ages are welcome to join. Through small group discussion we share experiences and grow in our relationships with other women. A $10 donation is requested to cover the cost of the meal. For more information contact Nancy George or Judy Friede.
WOW - Women of Westminster - managed by a board of five women, WOW enlists volunteers to work a three-hour shift, once a month, at the Tiburon Thrift Shop located on Ark Row in downtown Tiburon. WOW is responsible for staffing the Thrift Shop every Monday and one Saturday a month. WOW shares in the profits from the Thrift Shop with four other local organizations that also provide volunteers. Income from the Thrift Shop provides needed funds for special equipment and sponsorship of various programs at WPC and our local community. If you are interested in working at the Thrift Shop, please contact Chris Holly at .

For Men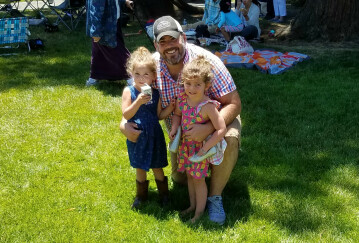 Men's Connection - meets every Friday morning at 6:30 am. Conversations are led by members serving as rotating facilitators and are framed so that members will be encouraged to talk about their life experiences in a supportive and confidential setting. The weekly topic is chosen by each week's facilitator. Men of all ages are welcome. For more information, contact Mark Sachs at: or 415-699-9123.
Council of Dads - meets the fourth Thursday of every month for light supper and honest discussion of issues facing dads of all ages offering access to ideas and voices of experience in an informal and collegiate setting. Facilitated by dads for dads.This is a nice opportunity to deepen relationships with a cross-section of WPC men.

For All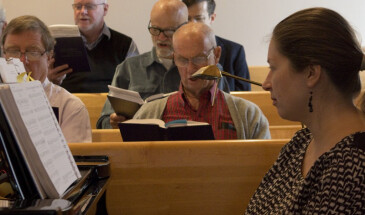 Sanctuary Choir - practices occasional Thursdays from 7:00 - 9:00pm and sings at the 10:00am service once or twice a month. Music selections include a wide range of musical styles and range from classic choral repertoire to contemporary composers. Twice a year the Choir performs a Choral Special Service during regular morning worship. For more information about how to participate in the choir, please contact RuthE. Wells, Music Director.
Commissions - meet every first Tuesday of the month from 7 - 8:00 pm. The work of the congregation is handled through 8 commissions chaired by a ruling elder. For more information about how you can participate, please contact Pastor Rob McClellan or Pastor Bethany Nelson.
Small Group Dinners - Join us twice a year for our popular small group dinners held each fall and spring. The pot-luck dinners are an opportunity to learn and share a meal with 8 - 10 people. If you are interested in hosting a dinner in your home or gathering in a restaurant, please contact Meme Hurd at or Randy Huyser at for upcoming 2019 spring dinners.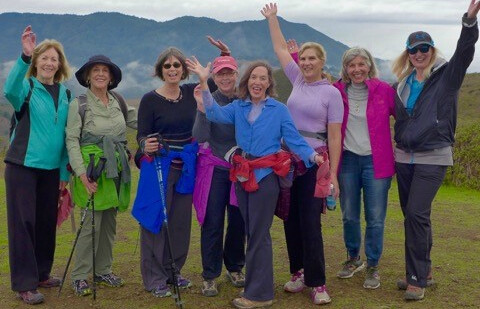 Hiking Group - If you are interested in hiking the hills of Marin, please come join our group of happy hikers. We hike 4 to 6 miles with varying levels of terrain about once a month. All are welcome. It is a great way to get to know your fellow WPC members and enjoy our beautiful area. Please watch the Events page for the next hike, or contact Carol Coffman at to learn more.
---



How can I help?

Bags of Love
TUESDAY PROGRAM: Thank you to all who have been delivering bag lunches to WPC for many months! We hope you will continue! However, we have to change the day to TUESDAY. Deliver your bag lunches to the WPC parking lot from 10:00am - 11:00am. These bag lunches will go to families in need in Marin City. If you want more information, please email Carol Gunn at:
Thank you for all you have done and are doing to help those in need of food during this difficult time.


Diaper Duty Brigade
We invite you join the Diaper Duty brigade, by purchasing diapers and wipes for donation to families in the Canal. Help us as we help families care for their infants and toddlers. Bring diapers by the church any time and put them in the wagon in the narthex/lobby area. Each week, they will be delivered to the Canal Alliance. For more information, contact Carol Coffman @