« Back to Staff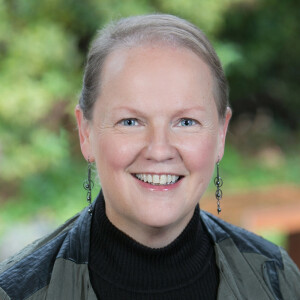 RuthE. Wells
Music Director
office: 415-383-5272 x213
Where I'm from and where I've been most recently
I grew up in rural North Dakota. I come from a lifetime of participation in church and civic choirs, but my first choral direction jobs were in Friday Harbor, Washington in the 9 years prior to my returning to the Bay Area in 2007.
What I do here:
I am responsible principally for the choral music program, and generally for all music for worship - although the preachers pick the hymns.
Why I do what I do:
Church music has always been a part of my life - I'm a fourth generations church choir director. It is both the practice of my craft as a musician and an expression of my faith.
I graduated from Drexel University with a masters degree in Arts Administration, so my daytime career has long been in the arts and other nonprofit organizations. I had a specialty in governance for awhile, supporting the boards of trustees at San Francisco Opera and later the American Academy of Ophthalmology, and I've done a great deal of promotional writing for organizations and projects. I've been more of a generalist since 2010, adding skills in overall organization administration. My pet project for the past two years has been to serve as the executive producer of the North Star Vocal Artists choral ensemble.
My day job makes possible my second life as a choral musician. The family lore says I sang before I talked, and I've been both a soloist and choral singer my entire life. I avoided music leadership for a long time, but since 2000 have really embraced and have come to love the opportunity to teach others to love choral singing, too. About the same time, I also began to explore choral composition. Composing music for worship - whether simple meditative chants or expressive choral anthems - has become one of the most gratifying parts of my life.