« Back to Staff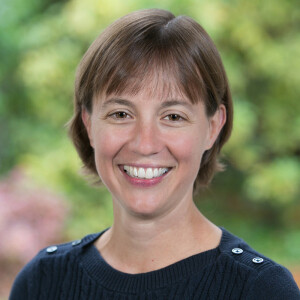 Bethany Nelson
Associate Pastor
office: 415-383-5272
Short Bio
1) I grew up as a PK (preacher's kid) in Sebastopol, CA. After testing out a couple of careers after college (management consultant, math teacher), I came to Westminster in 2003.
2) I have served as the Associate Pastor at Westminster since 2014. Prior to that, I served as the Director of Youth Ministry.
3) I spend as much of my free time as possible with my family – my spouse, Camie, and son, Ben. You can often find us hiking with our dog, playing a board game, or watching one of Ben's many sporting events.
Growing up the child of a pastor, I have been involved in the church for most of my life. I still have fond memories of youth group activities, church choir and handbells, and liturgical arts. Following high school, I attended Northwestern University, earning a BA in Political Science and Mathematical Methods in the Social Sciences (an honors program in mathematics). Swearing I would never become a pastor – because that was my dad's job – I set off in other career directions, eventually ending up in Baton Rouge, LA with Teach For America.
It was in Baton Rouge that I first discerned my call to ministry. A wonderful, welcoming Methodist church first hired me as their part-time Youth Director, and then as their Contemporary Worship Leader. I soon began looking for full-time ministry work, and came to Westminster in 2003 as the Director of Youth Ministry.
While working at Westminster, I attended seminary at Pacific School of Religion in Berkeley, first earning a Certificate of Theological Studies, and then a Master's of Divinity degree. I graduated in 2010, and was ordained the following year, as a United Church of Christ (UCC) pastor. (The same denomination as my dad … I have come full-circle.) I was then hired to be the Associate Pastor in 2014.
In addition to my work at Westminster, I serve as treasurer for the Board of the Marin Interfaith Council and the Board of the UCC's Golden Gate Association. I am also honored to participate in the UCC's Next Generation Leadership Initiative.