"Teaching of the Week"
Preview for Service of Word and Sacrament, May 27, 2018
Trinity Sunday (Year B), Liturgical Color: White
Westminster Presbyterian Church, Tiburon, California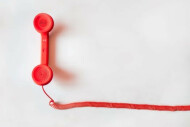 This weekly study guide seeks to help us prepare for the upcoming Sunday service and teaching.
Call to Worship
One: Friends, you have been called to this place.
Many: Let us receive the gifts of the day.
One: You have been called by God to be a blessing.
Many: Help us to feel worthy of this gift.
One: You have been given what you need.
Many: Help us to trust in God's sure provision.
Community Prayer
Holy God, calling God, equipping God, we long to hear your voice or we hear your voice and long to know it's real. Grant us assurance of your love for us. Out of that assurance nurture in us a desire in us to respond to your calling to loving service in the world. Cultivate a trust that you will give us what we need. Continue to grow this community that we might blossom into new life. Amen.
Sermon Focus & Title Equipped Robert McClellan
What does it mean to be called by God. Sometimes we relegate this to the few, usually those who "work for the church." It's a sad mistake, for God's calling is both wider and deeper than that. Isaiah's account shows us that God's calling also is not simply about some weighty responsibility placed upon us, but rather it always begins in a provision of what we need in order to answer that calling. Today we lift up some of the ways in which we are living out God's calling in the world.
Scripture(s)
First Reading
Romans 8:12-17
12So then, brothers and sisters, we are debtors, not to the flesh, to live according to the flesh — 13for if you live according to the flesh, you will die; but if by the Spirit you put to death the deeds of the body, you will live. 14For all who are led by the Spirit of God are children of God. 15For you did not receive a spirit of slavery to fall back into fear, but you have received a spirit of adoption. When we cry, "Abba! Father!" 16it is that very Spirit bearing witness with our spirit that we are children of God, 17and if children, then heirs, heirs of God and joint heirs with Christ — if, in fact, we suffer with him so that we may also be glorified with him.
Second Reading
Isaiah 6:1-8
1In the year that King Uzziah died, I saw the Lord sitting on a throne, high and lofty; and the hem of his robe filled the temple. 2Seraphs were in attendance above him; each had six wings: with two they covered their faces, and with two they covered their feet, and with two they flew. 3And one called to another and said:
"Holy, holy, holy is the LORD of hosts;
the whole earth is full of his glory."
4The pivots on the thresholds shook at the voices of those who called, and the house filled with smoke. 5And I said: "Woe is me! I am lost, for I am a man of unclean lips, and I live among a people of unclean lips; yet my eyes have seen the King, the LORD of hosts!"
6Then one of the seraphs flew to me, holding a live coal that had been taken from the altar with a pair of tongs. 7The seraph touched my mouth with it and said: "Now that this has touched your lips, your guilt has departed and your sin is blotted out." 8Then I heard the voice of the Lord saying, "Whom shall I send, and who will go for us?" And I said, "Here am I; send me!"
Hymns
Called as Partners in Christ's Service No. 761
Here I Am, Lord No. 69
Quotes, Questions & Prompts for Reflection, Discussion, and Prayer
"If [h]e calls you, he will equip you."
-Stacy Reaoch
1. Have you ever "heard" God's call? What was it like? To what were you called? How did you respond?
2. With what has God blessed/equipped you that you could use creatively to serve in the world?
3. What holds you back from serving?
4. Who inspires you? How did they creatively use their gifts to serve?