"Teaching of the Week"
Preview for Service of Word and Sacrament, January 27, 2019
The Third Sunday of Ordinary Time (Year C)
Westminster Presbyterian Church, Tiburon, California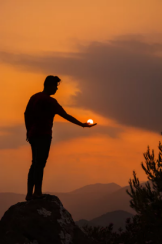 This weekly study guide seeks to help us prepare for the upcoming Sunday service and teaching.
Call to Worship
One: Call us into your presence, O God.
Many: Prepare us to encounter the living word.
One: Challenge us in love.
Many: Comfort us in truth.
Community Prayer
For the beauty of creation, we give you thanks. For the gift of friendship, we bless you. For your abiding love, we offer praise. Help us to see your love as source and guide for our love for one another. Help us to recognize your care for us as calling to care for those in need. Forgive us from turning away from one another and help us to see our faith in you is lived out in part through our acts of neighborliness to others.
Sermon Focus & Title Robert McClellan
Much of Christianity is concerned with getting in right relationship with God. However, one of the fullest expressions of our faithfulness might in fact be getting in right relationship with our fellow humans (and creatures). What if our unofficial motto shifted from "God loves you" to "We love you," and even better, "We are with you"? This does not leave the care of others to God, but enlists us in that work, and it enlists others in the care for us.
Scripture(s)
First Reading
Luke 4:14-21
14Then Jesus, filled with the power of the Spirit, returned to Galilee, and a report about him spread through all the surrounding country. 15He began to teach in their synagogues and was praised by everyone.
16When he came to Nazareth, where he had been brought up, he went to the synagogue on the sabbath day, as was his custom. He stood up to read, 17and the scroll of the prophet Isaiah was given to him. He unrolled the scroll and found the place where it was written: 18"The Spirit of the Lord is upon me, because he has anointed me to bring good news to the poor. He has sent me to proclaim release to the captives and recovery of sight to the blind, to let the oppressed go free, 19to proclaim the year of the Lord's favor." 20And he rolled up the scroll, gave it back to the attendant, and sat down. The eyes of all in the synagogue were fixed on him. 21Then he began to say to them, "Today this scripture has been fulfilled in your hearing."
Hymns
Today We All Are Called to Be Disciples No. 757
Live into Hope No. 772
Quotes, Questions & Prompts for Reflection, Discussion, and Prayer
"Thus when we announce the good news to the poor, it is not to tell them Jesus loves you, but rather to say, 'I love you and I commit myself to you in the name of Jesus.' "
-Jean Vanier
1. What were you taught about about whether faith was to belong primarily in the private or public realm?
2. How do you understand the "good news" so often mentioned in the church?
3. Was Jesus more focused on heaven or earth?
4. Why does Jesus specifically mention "the poor" in today's passage?
5. Why is charity unifying but justice work sometimes polarizing?