Preview for Service of Word and Sacrament
March 18, 2018
Fifth Sunday in Lent, Liturgical Color: Purple
Westminster Presbyterian Church, Tiburon, California

This weekly study guide seeks to help us prepare for the upcoming Sunday service and teaching.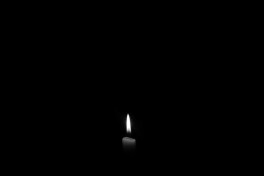 Call to Worship
One: God said, "Let there be light."
Many: And there was light.
One: Jesus said, "I am the light of the world."
Many: And the light shone in the darkness.
One: God's light shines upon us.
Many: Let us worship in praise and thanksgiving.
Community Prayer
Gracious God, we thank you for the light that shone in Jesus, revealing to us your glory. By your light we are both encouraged and reassured. We are grateful that you continue to shine your light in the world even though we have not always heeded your call to become children of that light. We have seen the light, but we have not always walked in it. During this Lenten season, set us back on the path of Jesus. Remind us what it means to be children of light. Help us shine your light as a beacon of hope in our troubled world. Amen.
Sermon Focus
It seems a little odd to be talking about light in the middle of the Lenten season. Lent is often thought of as a somber time, filled with self-examination and repentance rather than light. However, Jesus himself encourages us to walk in the light even has his life is nearing an end. His birth was a light-filled event, and he reminds us of the importance of cherishing that light. How might we become children of light?
Working Title Children of Light Bethany Nelson
Scripture
John 1:1-5, 14
In the beginning was the Word, and the Word was with God, and the Word was God. He was in the beginning with God. All things came into being through him, and without him not one thing came into being. What has come into being in him was life, and the life was the light of all people. The light shines in the darkness, and the darkness did not overcome it. And the Word became flesh and lived among us, and we have seen his glory, the glory as of a father's only son, full of grace and truth.
John 12:27-36a
"Now my soul is troubled. And what should I say—'Father, save me from this hour?' No, it is for this reason that I have come to this hour. Father, glorify your name." Then a voice came from heaven, "I have glorified it, and I will glorify it again." The crowd standing there heard it and said that it was thunder. Others said, "An angel has spoken to him." Jesus answered, "This voice has come for your sake, not for mine. Now is the judgement of this world; now the ruler of this world will be driven out. And I, when I am lifted up from the earth, will draw all people to myself." He said this to indicate the kind of death he was to die. The crowd answered him, "We have heard from the law that the Messiah remains forever. How can you say that the Son of Man must be lifted up? Who is this Son of Man?" Jesus said to them, "The light is with you for a little longer. Walk while you have the light, so that the darkness may not overtake you. If you walk in the darkness, you do not know where you are going. While you have the light, believe in the light, so that you may become children of light."

Possible Hymns
Longing for Light, We Wait in Darkness No. 314
Christ, Whose Glory Fills the Skies No. 662
Quote for Continued Reflection, Meditation, and Prayer
"I live and love in God's peculiar light."
~ Michelangelo
• What does it mean to you to be a child of light?
• How do you shine God's light in the world/share God's light with others?
• When was a time in your life when you were aware of God's light shining either in or on you?