Securely Give
We come TOGETHER supporting this community of faith with our pledge to the Forward in Faith2020 capital campaign. Thank you for your loving support!

With gratitude and thanksgiving, Campaign Chair, Judi Sachs, presents a framed photograph of the The Reverend Dr. William Perdue, former Westminster Pastor from 1968-1980 to his son, Jonathan and daughter-in-law, Alison Owings, who gave a foundational gift in honor of his ministry. The photograph will be displayed in the renovated wing.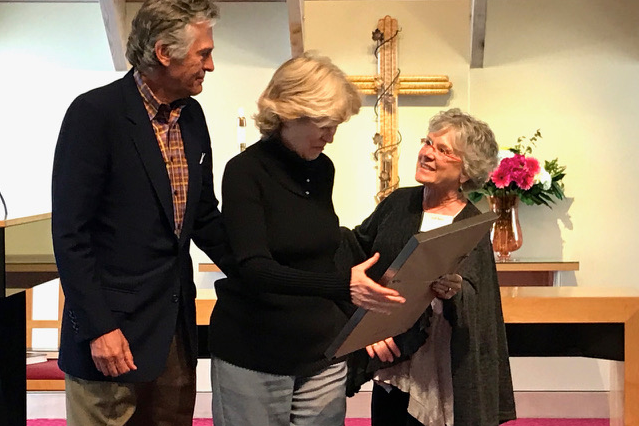 Photos from our Forward in Faith2020 Celebration Commitment Weekend - June 2-3, 2018.