Parent's Corner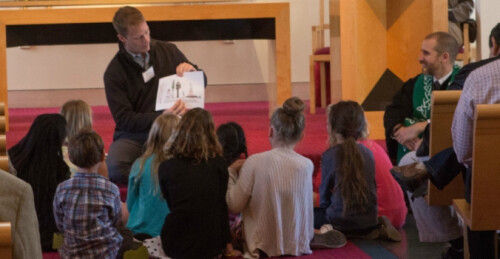 Hi Parents,
We hope you like our new WPC-Kids page. Please check back frequently to learn about upcoming events, announcements, family activities and opportunities to help out in your child's classroom. If you would like to learn about what we are studying or if you missed a week, below are our lessons for the second half of our school year. If you are interested in teaching one of our grade level classes, please click on the button below to sign-up online. For more information about teaching in our Sunday School, please contact Cindy Lightfoot, Sunday School Coordinator at: or Pastor Bethany Nelson at: .
Announcements:
Our last day of graded Sunday School classes will be June 4. Starting June 11th, Pre K through incoming fifthe graders will meet together during the 10:00am service. Graded Sunday School classes will resume August 27th. Have a wonderful summer!
Family Activities:
Throughout the year, there are a number of family events including the Harvest Festival, Advent Workshop and Jerusalem Marketplace. There is also a variety of children's seasonal mission projects such as collecting food items, warm socks and Christmas gifts for Ritter Center families. Check our Events/Calendar for latest events.
Westminster Woods June 25 through July 29, a Presbyterian camp and conference center, located in the midst of 200 acres of redwoods in western Sonoma County near the Russian River. Registration is currently open for their summer camp program for children entering grades 2-12 in the fall. This Presbyterian-affiliated camp is filled with games, music, discussion and outdoor activities. Please check out: http://www.westminsterwoods.org/contact/ for dates and registration information.