Parent's Corner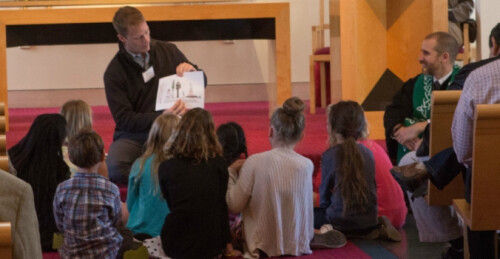 Hi Parents,
We hope you like our new WPC-Kids page. Please check back frequently to learn about upcoming events, announcements, family activities and opportunities to help out in your child's classroom. If you would like to learn about what we are studying or if you missed a week, below are our lessons for the second half of our school year. If you are interested in teaching one of our grade level classes, please click on the button below to sign-up online. For more information about teaching in our Sunday School, please contact Coral Kisseberth, Sunday School Coordinator at: or Pastor Bethany Nelson at: .
Announcements:
Ritter Center Gifts : The Ritter Center is collecting Christmas gifts for children and teens this holiday season. if you would like to contribute a gift, simply take a tag from the Christmas tree in Findlay Hall. The tags will be available during the Christmas Fair on Nov. 12 & 19. Please return your unwrapped gift by Dec. 4th.
**NEW** Brand new this fall is Messy Church, an interactive, fun time on Sunday evenings especially for families. This is a great way for families to explore church in an interactive and messy way. Please feel free to invite your friends who are curious about church. Messy Church will include crafts, games, music, dinner, and more. See Bethany with questions. The next Messy Church gathering will be Sunday, December 17th from 4-6 pm.
Yoga Class: Drop off your kids and join us for a Hatha Yoga Class taught by long-time member, Erin Elliott on Monday mornings through November 27th from 9:30 - 10:40am. For more information, please check our Events/Calendar page.
Family Activities:
Throughout the year, there are a number of family events including the Harvest Festival, Advent Workshop and Jerusalem Marketplace. There is also a variety of children's seasonal mission projects such as collecting food items, warm socks and Christmas gifts for Ritter Center families. Check our Events/Calendar for latest events.