Parent's Corner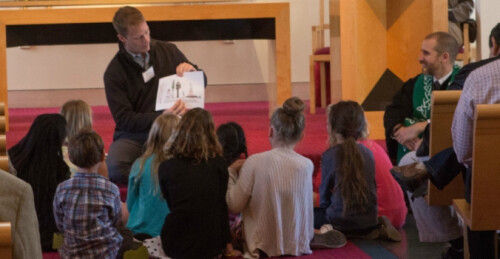 Hi Parents,
We hope you like our new WPC-Kids page. Please check back frequently to learn about upcoming events, announcements, family activities and opportunities to help out in your child's classroom. If you would like to learn about what we are studying or if you missed a week, below are our lessons for the second half of our school year. If you are interested in teaching one of our grade level classes, please click on the button below to sign-up online. For more information about teaching in our Sunday School, please contact Coral Kisseberth, Sunday School Coordinator at: or Pastor Bethany Nelson at: .
Announcements:
Throughout the month of January, our Sunday School classes will be collecting new men's socks to donate to our REST guests. Plain white athletic/crew socks preferred. Look for their colorful signs and collection bin near Findlay Hall.
Council of Dads: This group meets the 4th Thursday of each month for a light supper and discussion of issues facing dads of all ages. offering access to ideas and voices of experience in an informal and collegial setting. This is a nice opportunity to deepen relationships with a cross-section of WPC men. The next meeting is Thursday, January 25th at 6:00 pm. For more information contact Peter Sayers at:
Family Activities:
Throughout the year, there are a number of family events including the Harvest Festival, Advent Workshop and Jerusalem Marketplace. There is also a variety of children's seasonal mission projects such as collecting food items, warm socks and Christmas gifts for Ritter Center families. Check our Events/Calendar for latest events.