Parent's Corner - High School



Parents are the biggest influences in a child's life and the teen years can create a shock to the relationship. It seems like just yesterday you were the biggest hero in their life and now suddenly you don't know anything. If it takes a village then we want to walk this road beside you offering time-sensitive programs that not only enhance your relationship with your teen, but also provide a resource for you in raising a child in the ways of Jesus. We always appreciate your feedback and want to collaborate with you in the joys of parenthood!
**NEW** Beginning September 10, 2017. Our high schoolers need time together to grow in spiritual maturity in a way that makes sense for the...not for adults or children...but as high schoolers. So, for the first time in a while, we'll have an actual high school Sunday School class. We will meet for 10 weeks in the fall and 10 weeks in the spring. Our classes will meet in the Library from 10:00am - 11:00. (NOTE: Do not go to the worship service. We start at 10:00am prompt.)
For the next 10 weeks we'll be thinking, discussing, and experimenting with various techniques to help your high schoolers gain some necessary tools for discerning God's will for their life. One major aspect of being a teenager and high schooler is what happens when it's over. College, relationships, work - there are so many major decisions to be made in the coming years. Discernment is a spiritual practice that goes back centuries, yet it's something many of us are not mindful of. We believe God is wherever our young people end up going. But we also believe the Holy Spirit can lead us in certain ways. We invite all high school teens to join us as we explore the ways we are led.
We are very lucky to have 6 friends coming to help us with this project. They come from a variety of backgrounds. Understanding that you might not be able to make it to everyone here's a week by week listing so you can plan for the ones that are most appealing to you.
Date
September 10, 2017
"GATHERING DATA"
Class Focus
What questions should we ask ourselves when a major life decision must be made? Knowing how to develop a solid foundation for discernment is a big part.
---
September 17, 2017
"LIFE INTERRUPTIONS"
What causes someone to give up 2 years of their life to serve people in another culture? Then, how does that affect the way you manage others and do your business dealings?
---
Kevin Kneafsey, Entrepreneur and President of Mulberry's Cleaners
September 24, 2017
"JESUS"
Jesus is our model and the human embodiment of the Divine. What things did He do to discern God's guidance in His life?
---
October 1, 2017
"STRENGTHS FINDER"
Working collaboratively, we'll look into what our unique strengths are based on the personalities we are blessed with.
---
Polly Chandler - Leadership Development Coach & Facilitator - Gallup Certified
October 8, 2017
"DISCERNING in CREATION"
Let's go outside and understand our place and role in the bigger story of what God is doing in the world today. After all, this world isn't just about "me".
---
Rev. Bethany Nelson, Associate Pastor, WPC
October 15, 2017
"WHAT DOES THE SPIRIT FEEL LIKE?"
As part of God's creation... As seeing yourself as part of God's bigger story... By changing our environment and surroundings help us to better discern where the the Spirit is leading?
---
Rev. Ted Scott, Parish Associate, WPC
October 22, 2017
"SPIRITUAL DISCIPLINES"
A baseball player practices the same catch and throw thousands of times a year because when the ball comes off the bat you can't think about it. You have to react. What is the spiritual equivalent?
---
October 29, 2017
"LIFE CHANGE"
You've got a good job, you're involved in the community, your family is thriving, then you look at the computer screen at work and realize, "I'll never be fulfilled doing this." Now what?
---
Vince Felix - Capernaum Director, Young Life
November 5, 2017
"DISCERNMENT BASICS"
The idea of discernment as a Christian practice can sound overwhelming for many. Let's break it down into its most basic parts.
---
Rev. Ineda Adesanya - Spiritual Director, Allen Temple Baptist Church
November 12, 2017
"WHERE ARE YOU NOW?"
Sharing time with each other about the tools we've learned and which seem most helpful for different life stages.
---
Council of Dads
All dads are invited to share in the monthly meeting of the Council of Dads. Come, share a meal and discussion topic with other dads. Check-out our Events/Calendar for our next gathering.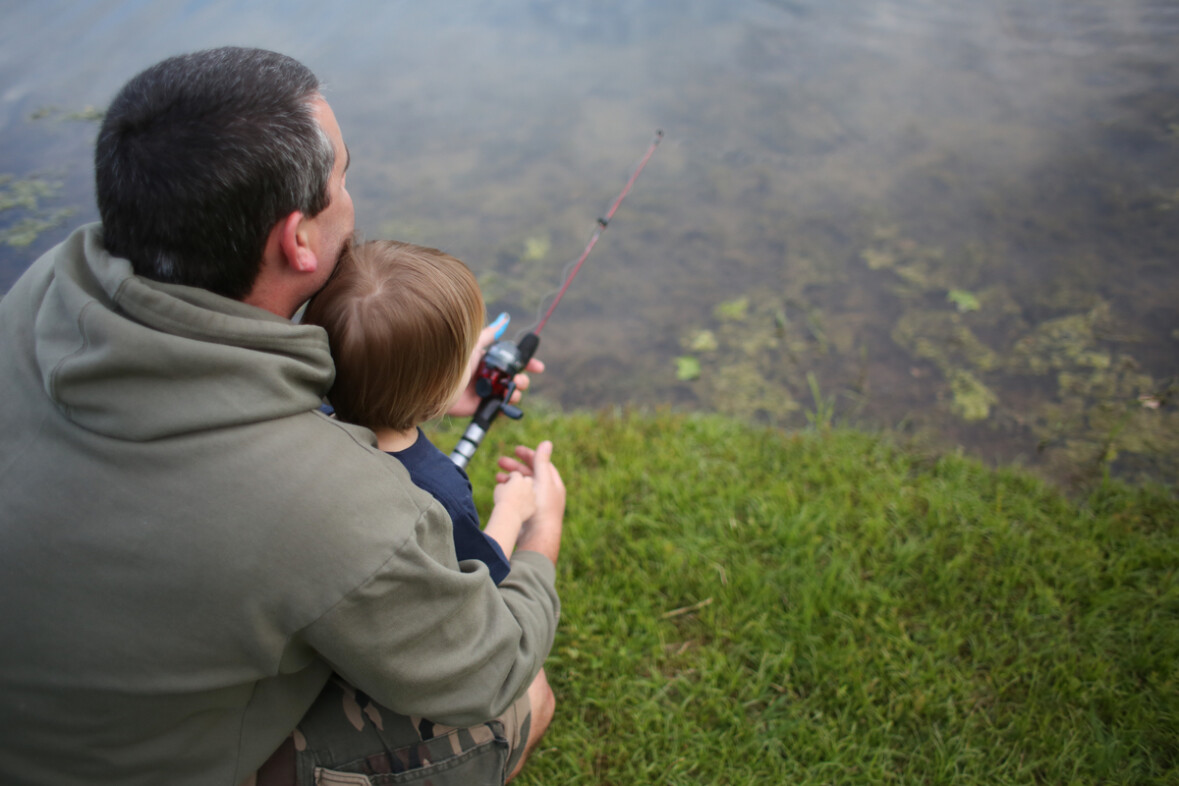 13 Reasons Why > You Matter
By now we're sure you've all heard about the Netflix Series "13 Reasons Why" and it's already got you thinking, talking, and possibly worrying about your teens and their friends. While many parts of the series were extreme worst-case scenarios of teen culture it nevertheless has created an incredible opportunity to have frank and thoughtful conversations with teens about depression, cutting, suicide and more. After chatting with many area parents about the show we knew we had to do something to not only give you hope and uplift your souls as parents but also give you some really practical information about how to talk about these things with your kids. Also, you're probably noticing that your kids might not be so apt to discuss the show or its topics with you… they're frankly tired of hearing about. But, we all know as adults that these are important topics that should be discussed. If you feel like you or someone you know needs to talk, please contact us anytime. That's what we're here for.